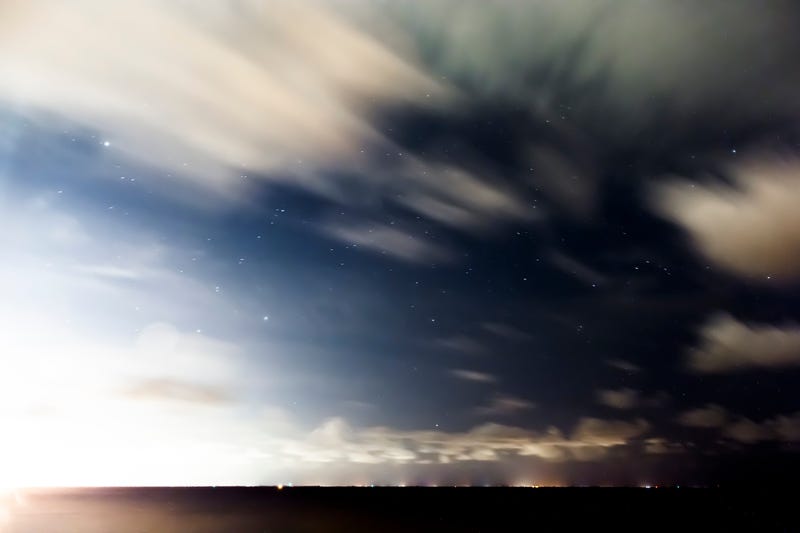 Those are pretty cool.
This is not one of those. I went out to try to shoot some meteors last night, but clouds rolled in, so I tried out some other stuff. Here, I faked a fake photo with a real one using available light from the Sunshine Skyway bridge on the left and th absence of light from the Gulf of Mexico on the right. It's a single 60 second exposure, no gradient tricks in Photoshop.
I'm going to have to go back on a cloudless night to try this again.