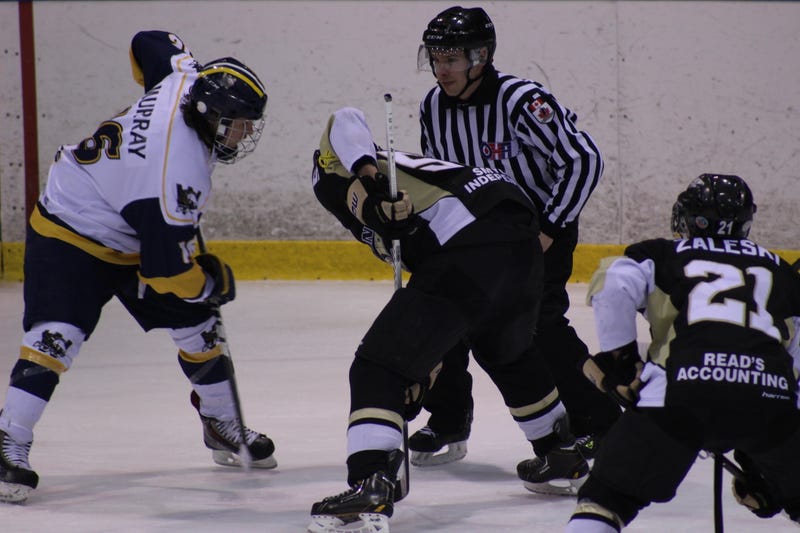 More pics and story after the jump.
I went the the Whitby Fury vs. Trenton Gold Hawks (OJHL) Hockey game in Whitby last week. The Fury took the win 7-1, to take the lead in the first round of playoffs 1 game to nothing. I took my camera and got some pictures. Put some of the ones that I thought were the best on my flickr.
On a related note, there was the league's pro photographer down in the penalty box taking pictures. He noticed me up in the stands and invited me down to the penalty box. I had a great time talking with him and getting some advice, and shooting pics from ice level. He also let me take some pictures with his camera. His setup was a 1D mark 4, with the 70-200 f2.8. That thing was fun to shoot. Didn't help with my gear envy at all.
Thanks for looking, any comments welcome.