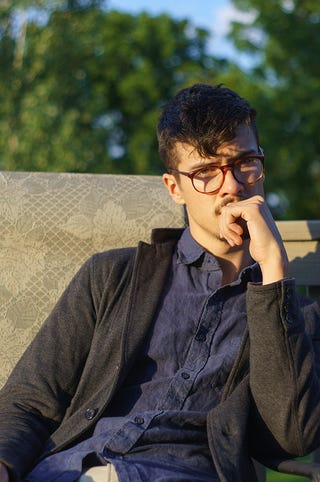 Anyone care to share what they wore/are wearing today (I know, rather late in the day, so this can be for today and tomorrow)? This would be an interesting place for everyone to share/work on their portraiture, by photographing themselves. For today, I just took a basic shot, but it would be cool if this became a regular thing and everyone experimented a bit (like something more fashion-oriented, for instance).
Here's my full-body shot:
As for brands, from head-to-toe, my list is: Uniqlo-jacket, J.Crew-shirt, Uniqlo-belt, Uniqlo-pants and Opening Ceremony Boots.
Now it is your turn!