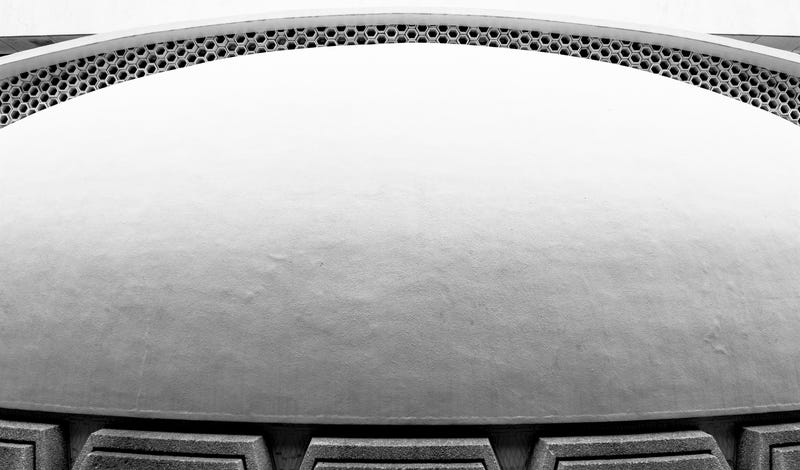 I found myself in Tampa again on Monday and found two things to shoot. The first is the outside of a small auditorium that sits in an enclosed area between the two buildings of the John F. Germany Public Library in downtown. The area is not always accessible; but I asked nicely, and they let me outside so I could take some pictures. 
After the library, I went down the street to the Tampa Museum of Art to snap a few of the outside of the building.
Finally, inspired by the mirror-like symmetry of the museum, I had a little fun in Photoshop with one of the cropped sections from the library.