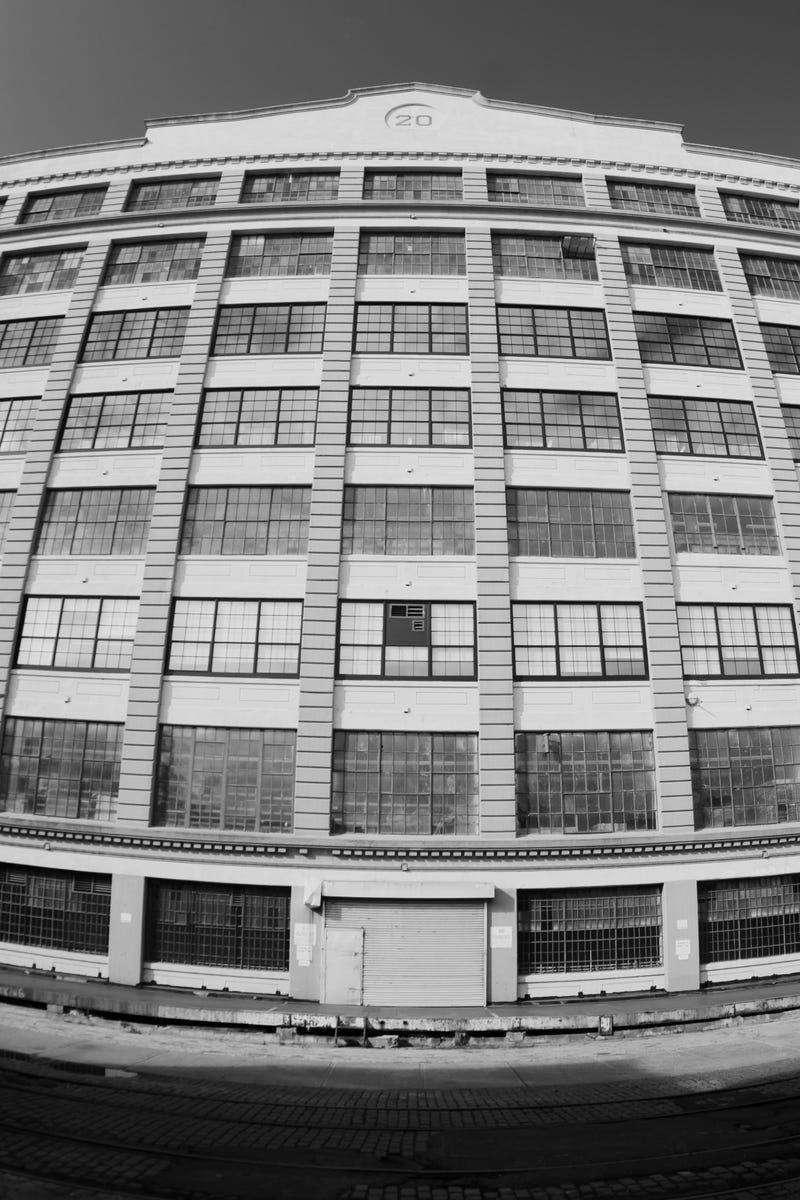 I got a Russian 16mm fisheye a while back that came with three different colored filters that can be screwed into the back of the lens.
At first I really had no idea what to do with them. Eventually I brought them up to a professional photographer who mentioned that they really only worked in black and white photography.

And I didn't think much else about them, until I was watching an Ansel Adams doc that mentioned he got his famous half dome shot using a red filter to darken the sky.
And so I screwed a red filter onto the back of my lens and went out to the industrial side of Brooklyn (where The Drive is located, which was fun to snoop at) to get a few shots.
In full color the picture looks kind of wild, but the point is to do this in b/w.
Some pictures came out cool!

Others ended up very sort of, I don't know, smudgy.
I could use some more practice. Next time I'll try my yellow or green filter.