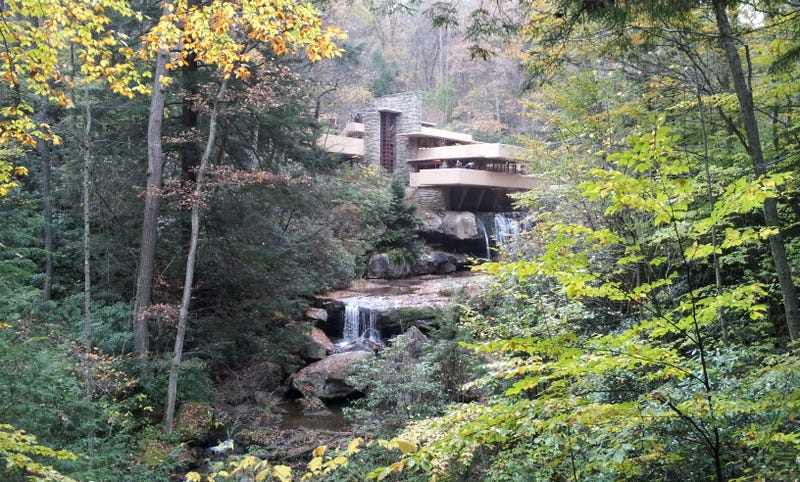 Finally made it here after years of promising myself a visit. I'll have to come back on the VFR - the roads out here are fantastic !
(Potato-cam image. Hi-res when I return.)
[UPDATE] And as promised here are some Hi-Res pics of the house... This is an incredible place and well worth a day trip if you are within 3-4 hours drive. Unfortunately, there is no photography permitted inside the residence mostly because the house is busy with many visitors and guides and the house is actually small on the inside which makes for tight quarters. The house is purposely made to look as though the owners (The Kaufmann Family) had just left minutes before you arrived. It isn't the most practical of designs, but it is stunning in very many ways.
This is the view of the house as the owner's would see it upon driving in the driveway.
A ch-ch-ch-chilly 54*F spring fed plunge pool up at the guest house.
The covered walkway up to the guest house.
Standing on 'the bridge' looking downstream. The stairs come down from the great room. Owners and guests alike could dangle their toes in the COLD waters of the Bear Run.
Another view of the 'front' of the house.
The idyllic Bear Run.
'The View'
View of the 'front' of the house from above.
Some leftover 'snow' from the squalls in the morning.
While we were in the area, we checked out the Ohiopyle State Park on the Youghiogheny River.