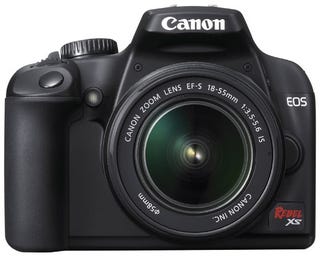 We've had our Canon Digital Rebel XS for quite some time and it still works but I'm thinking it might be time to switch it out for something better. It has 10.1 megapixels and came with the standard 18-55 lens. We also added a zoom (70-200? I forget exactly). I don't know anything about the mechanics of cameras. I just pick it up, point it at things and shoot. Sometimes I fiddle with the settings if I remember but I don't really know anything about technical aspects. So, I have questions.
Would these lenses fit on any camera I bought? Would they only fit on another Canon? Might they not fit a new camera body at all?
My wife has recently gotten into taking pictures at hockey games (brightly lit arenas, no flash needed). What kind of things do I need to look for to help those pictures turn out better? Fast motion is an issue, obviously. I like to do a lot of outdoor photography and things with short focal lengths.
Can I get a better camera for under $500? Should I bother? Any recommendations?