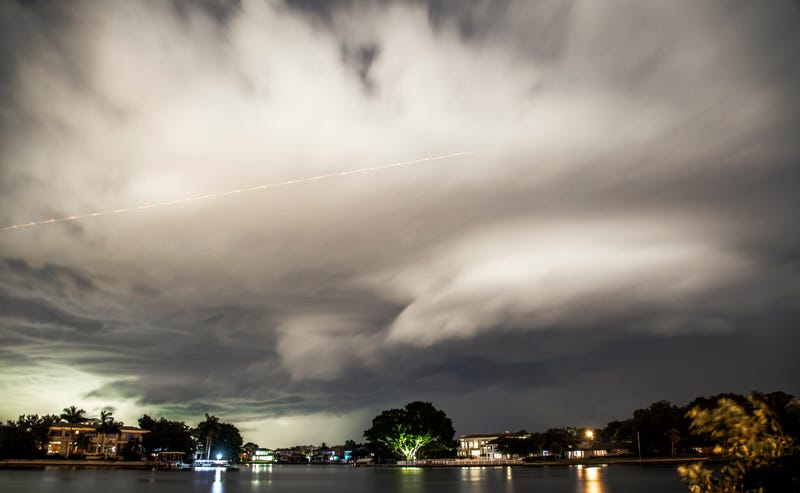 These houses across the bayou from me that have been in many of my pictures will all be flooded by Monday. I went out last night to photograph the moonrise. This large storm was in the way, so no moon.
These people all should have evacuated by 6am today. I bet most of them didn't.
If I can get pictures of the flooding, I will. Even though we are a block and a half from the water, we are high enough where there is no chance of flooding, hence no evacuation order.
It's going to be an interesting weekend. I'll post when I can to let y'all know that I'm alive.
We are in the final stages of prep work. I cut down some questionable branches and we are clearing stuff from the porch and deck. I was able to chuck the branches off the roof to land next to and in the truck for easy removal. Hooray for winning at something!
Please note that house next to our has no roof shingles and still has a broken window from when the police came a dragged the crazy squatter away. A roofing crew came and stripped the roof months ago but never returned to finish the job. We'll see how it holds up to Irma.