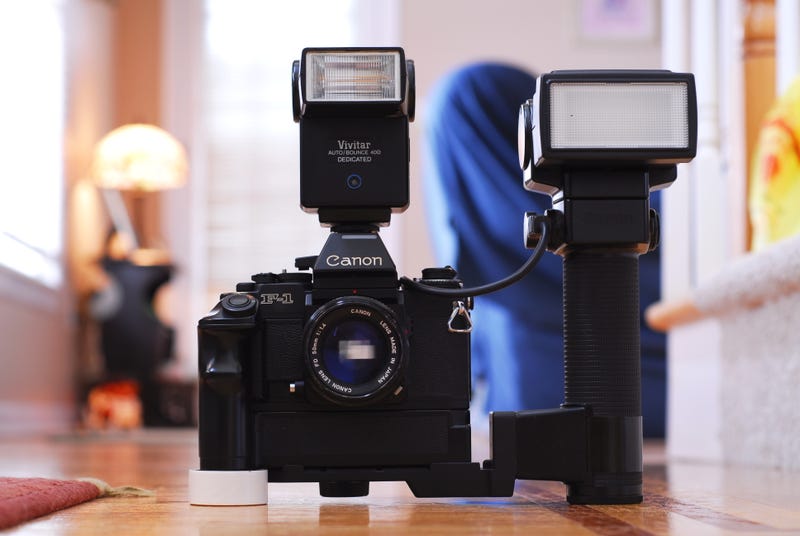 I have gotten through 2 rolls of film on my new 'New F-1'. Took a chance and developed both rolls at once during class this week and luckily I didnt mess up! The negatives all came out perfect, and the contact sheet shows near perfect exposures. I made one print so far but i know ill make tons more in the coming weeks. Stay tuned for a B&W photo dump of all my scans... Enjoy some f1 perfection.
Top shot is for fun. I put on everything i could attach to it. I havent needed to use flash quite yet, and its still something i actually have to learn.
Ive also been able to compare shots between this and the minolta SRT101. And ive got to give it to the canon here. Overall, This canon lens produces much different quality images from initial inspection.
I am going to run the camera exactly how its set up in the bottom two shots. Trying out the power winder and the data back. I can do some speed shooting now! A whole 2 blazing frames per second. Now I can run a whole roll of film in just about 18 seconds flat!
On a different note. My new Nikon 50mm 1.8 is taking pretty crisp shots, so if anyone is pondering over that lens, id recommend it.