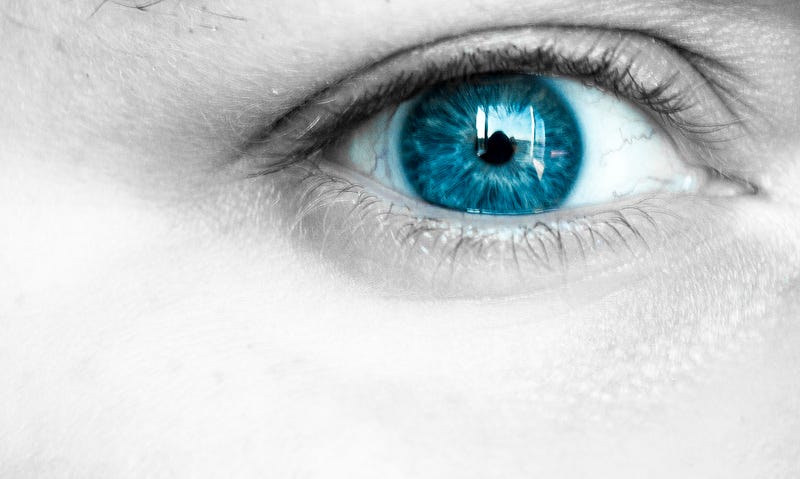 I get didn't get to shoot over the weekend as planned. Our plans changed at the last minute on Sunday, so my planned shooting while out didn't work out. On top of that, it's been cloudy and rainy.
I did manage to fire just a few shots off on Friday, but they weren't ideal. All are with the new Nikkor 18-300mm lens. The header pics is my wife's eye. I obviously did a little editing to make her blue eyes really blue, while un-saturating everything else. I was really trying to see how close I could shoot with the lens at 300mm. The answer is very close.
The next three were all shot through a thick, not 100% clean window, so they aren't as crisp as they could be, but I'm pretty happy with the results.
The final one, besides being shot through the same window was shot at night. It's actually two stacked 30-second exposures. The grimy window wasn't helping and even with all the lights out, I was still getting glare and reflective flares from the glass. The end result isn't perfect, but I couldn't pass up the opportunity to shoot from seven floors up. I'm going to have to see if someone will give me roof access or something to try this shot again.
I did take a few arty pics with my phone because I'm a weirdo.
And just for fun, I shot this video with my phone. It's the same shot as the night photo, but video. I find it very relaxing to watch. Unfortunately, the dirty window strikes again, so it's not as crisp as it could be.
As soon as we get some sun, or we go on our postponed outing from Sunday, I'll have some decent pics with the new lens.