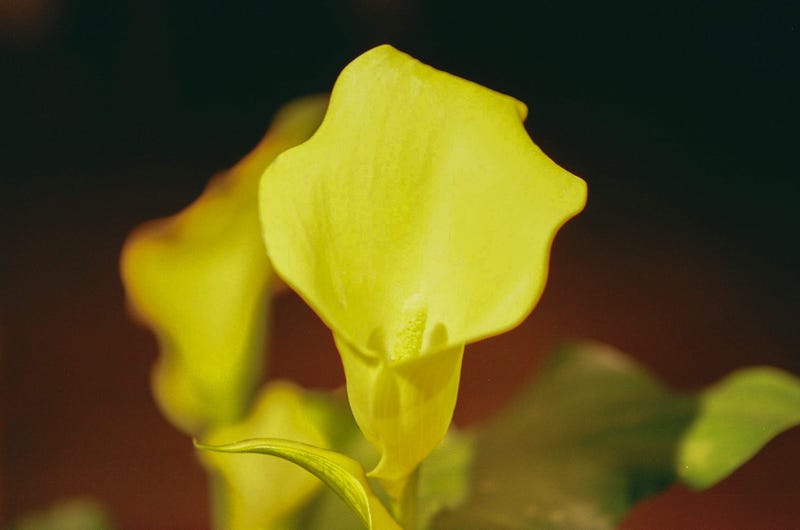 The color roll was fuji 400 superia. I'm not happy with the guy who developed these. The other roll was Kodak Tri-x 400 black and white. Apparently he only has c41 chemicals which you can't use to process black and white film, except that he did. So I'm only posting a few from that roll because there not good. Turned the exposure and highlights down in the first pic but haven't touched any of the others.
I keep forgetting that the viewfinder is cropped slightly, so my secret is out now. I don't always get out of my car to take pics. Few of the flower shots I used some old voigtlander screw on macro lenses I got off ebay. And a few were taken with a 135mm lens I got for it. But mostly just the 50mm.
Now the least bad of the bad black and white.
This is the picture I really wanted to see off of this roll, Poletown area of Detroit just off the Edsel Ford service drive. IIRC the billboard reads "The City Built on Hustle" and is surrounded by houses falling in on themselves. I think it could have been a good picture if it was processed right.
I've got all the stuff too attempt processing my own color film now. If you're interested I can post the link where I found the parts list from. Just need to shoot a few more rolls. That way I'll have 8 which is what the quart of chemicals is good for. I probably won't process them all in the same day but I wanted to be able use all the chemicals in ~1wk since they oxidize and don't work as well if they sit around too long. Guy who did these said he'd scan a roll for 10$ so I'll see what the other guy in town will charge. Decided I don't really want to get a scanner and deal with that whole process, but I do want to develop the film myself.