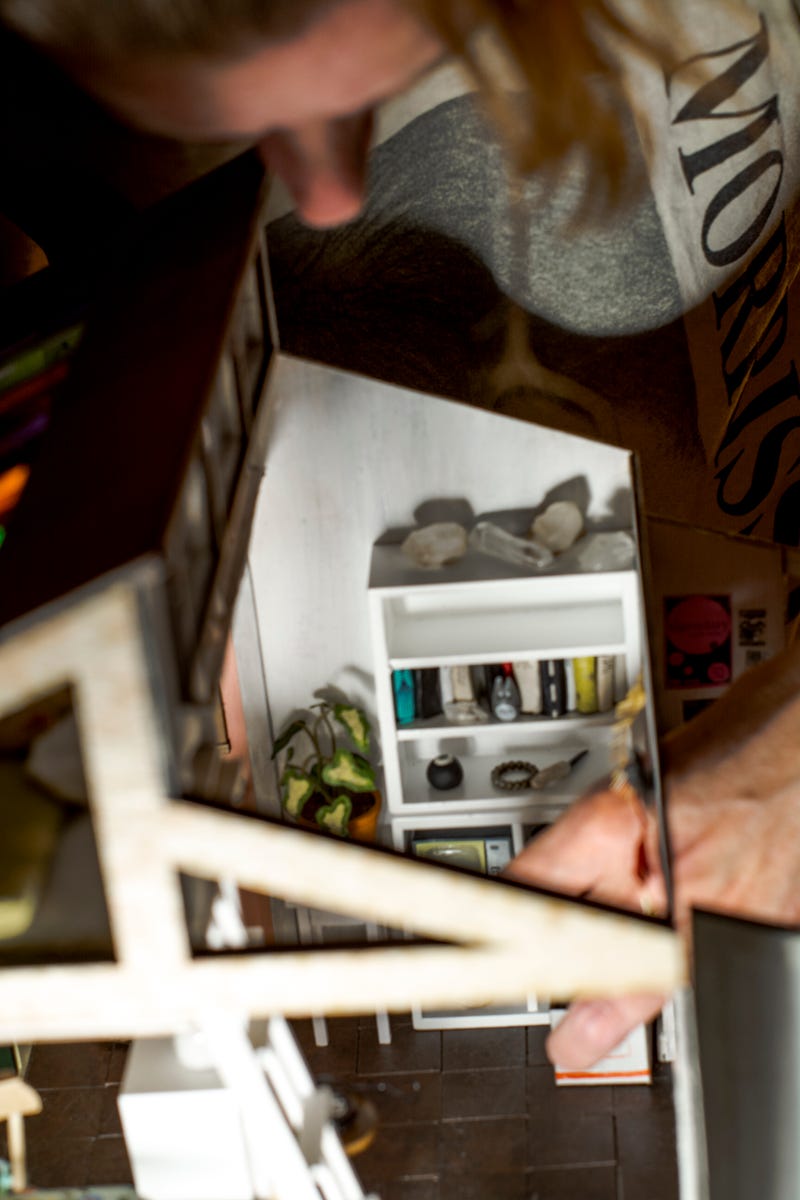 Hey everyone. I've been busy not taking pictures. Boo! But a few weeks back, I teamed up with a friend for a project. The header pic I snapped while we were setting up one of the shots for the series. It kind of gives you an idea of what was going on, behind the scenes, if you will.

The pictures didn't get accepted into the show we did them specifically for, but whatever. We're still going to complete the project, which involves making frames shaped like little house. The floor, ceiling, and walls that form the frame will be a shadowbox style, with the picture set in about 2 inches. Throw on too angled pieces to form the roof and that's it. Simple, and it works with the pictures.
The overall theme of the show were trying to get in was "miniature", and no work could be more than eight inches in any one direction. Even though we are no longer bound by that size restriction, it works for these.
The title of the series of six photographs is "The Depersonalization Of My Minimal Self".

We had a great time taking these. They're a little weird, but so am I. I'll post some pictures of the prints in the house-shaped frames once we get them made in the next week or so.
In other fun news, I just bought a Nikkor 18-300mm lens. Finally! When converted for my cropped sensor, I think it is the equivalent of 27 to 450mm. I found a good deal on a new one and pulled the trigger. It'll be here in a few or five days or something. I can't wait to get out and shoot with it!