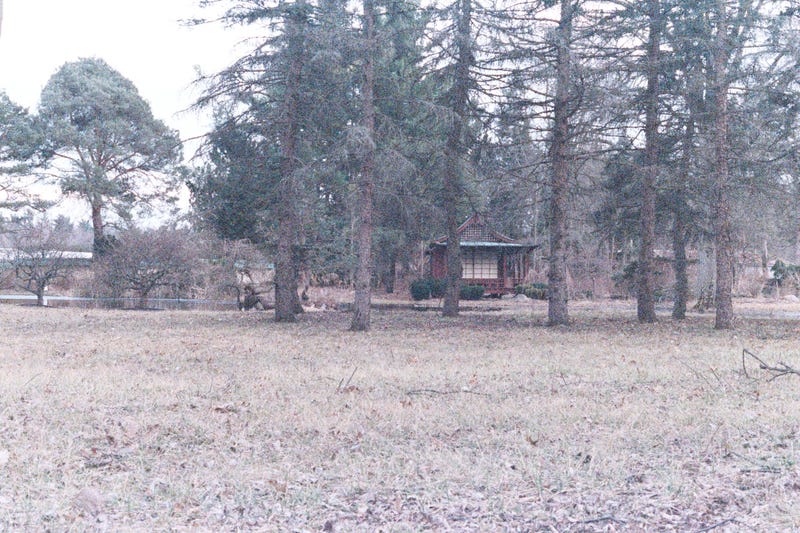 Didn't really work out that well. Obviously grain is expected at 1600 but the negatives lacked a lot of contrast.

At first I thought it was my processing but the other roll in the tank turned out fine. Plus the frame markings look normal. So I guess the AE1 meter doesn't do well in low light when set to 1600. I will probably shoot the other roll of natura1600 I have in the bessamatic.
For comparison here's a similar shot from my a6000 @iso100 1/400 I was using my tamron 28mm so I don't know the f stop for sure but I feel like I was probably around 11 or 16
Nice and crooked
I expected more ambient light based on what I had seen looking up other night shots on this film
I even used a tripod on this shot, had the shutter at 1/15 IIRC. Here's another digital comparison shot from a car. ISO1000 1/100 think I used f5.6
In terms of ambient lighting this one turned out more how I expected from this film.
Anyone else doing night stuff on film? I still haven't received my cinestill 800t I have on back order which is supposed to be good for night photography. I bought the natura1600 because I thought it would allow me to shoot film at night without long exposure but that doesn't appear to be the case, at least using my ae1. I've been thinking medium format might be the way to go for night shots, more emulsion and all.
And now the roll of portra160 I developed along with the natura. Shot this in my pentax k1000.
Didn't feel like parking and getting out for that one
Appears the k1000 has a light leak