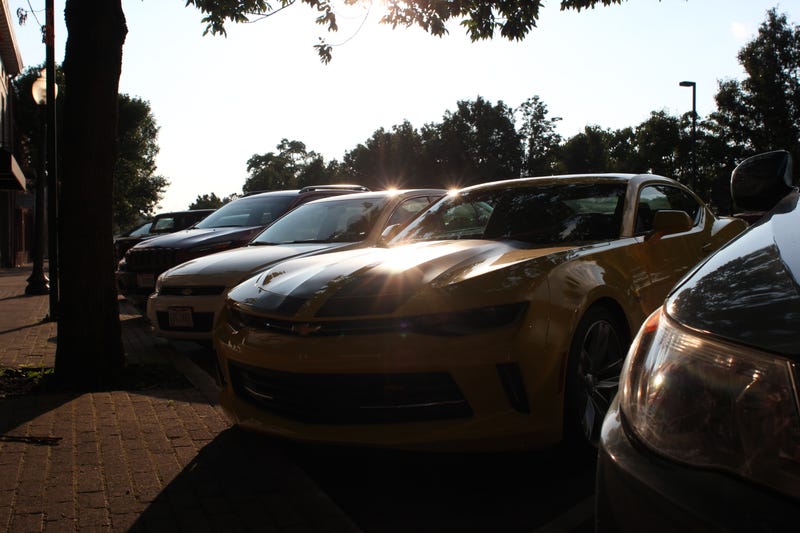 I've noticed a trend in my creative work. A really aggravating trend. If something takes more than a half hour to get done I put it off forever. I spend a while editing my raw photos typically. Usually like 10 - 20 minutes per photo that I upload anywhere. This means I never take the time to edit photos anymore. This means I rarely take time to take photos anymore.


I took my first batch of photos in a while the other day a couple weeks ago. It was really nice to get behind the camera again. One of the things that motivated me was to go out and just shoot from the hip. I don't mean to just go out and shoot random snapshots. I mean to go out and try and actually compose photos but to move quickly and find what makes each shot interesting.
On top of that I decided to upload the absolutely bare image as I shot it. These are the jpgs straight from the memory card. No cropping, no aligning, no slight color or brightness tweaks. Just everything as I captured it. It's strange and it feels almost naked but there's good with that too.
It speeds me up both physically but also motivationally. I finally feel like I used to like if I have five free minutes then I have some time to take some photos. I've been so busy with other projects and doing things for others I haven't taken time to practice my own craft. With my own short film going into production in less than two months and me acting as the director and the dp that's a trend I need to reverse and fast.
Everything you see was shot on my T2i with my Nikkor ai-s 24mm f/2.8 @f/8. If you want to see everything I shot check out my flickr album.