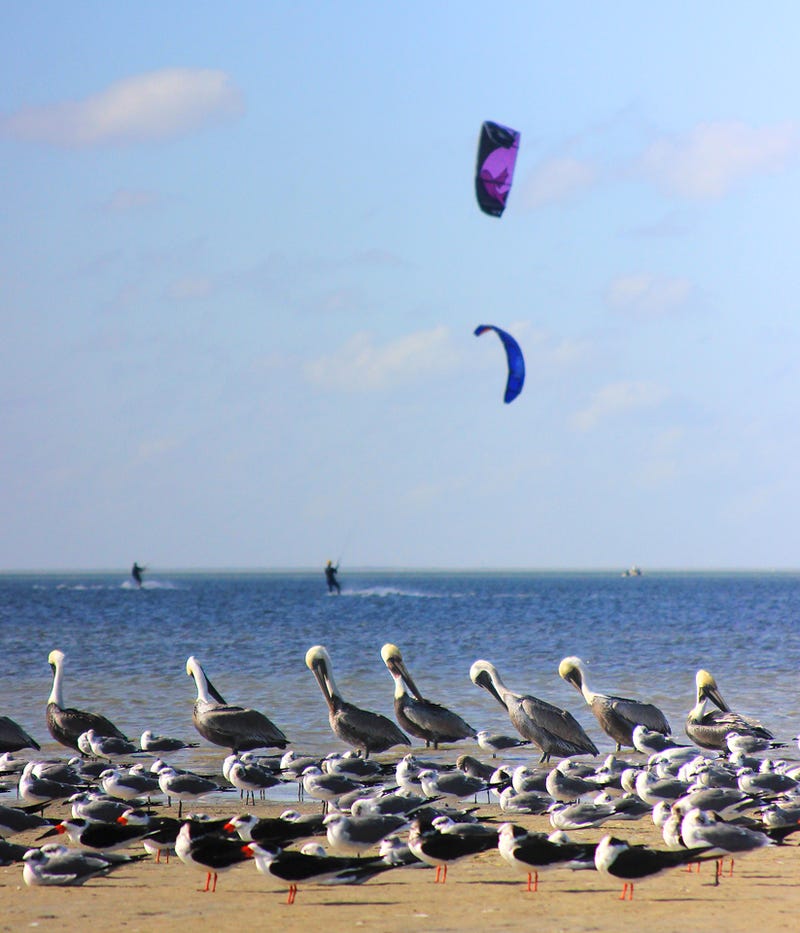 The seabirds are on the shore while the landlubbers are in the water. It's a comical bit of visual role reversal.
The birds are: black skimmers down front, laughing gulls in the middle, and a spate of brown pelicans preening their winter plumage.
The kite surfers are unknown (to me, at least).