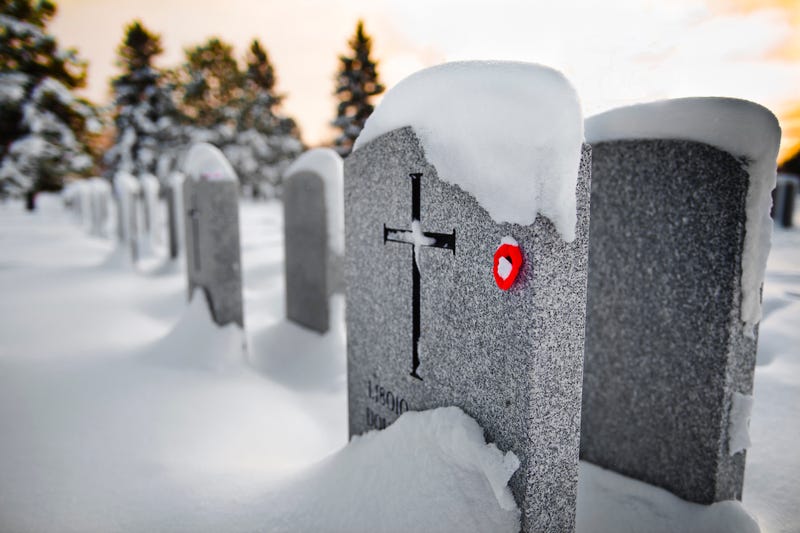 "Courage is almost a contradiction in terms. It means a strong desire to live taking the form of readiness to die." -G.K. Chesterton
The remembrance poppy (a Papaver rhoeas) has been used since 1920 to commemorate soldiers who have died in war. Inspired by the World War I poem "In Flanders Fields", they were first used by the American Legion to commemorate American soldiers who died in that war. They were then adopted by military veterans' groups in some Commonwealth states: the United Kingdom, Canada, Australia and New Zealand. Today, they are mainly used in the UK and Canada to commemorate their servicemen and -women who have been killed since 1914.
The photo was one I took last year while walking through a Military Graveyard. At 11:00AM today many will take a minute of silence to honour those that have fallen in defense of their country. I shall be doing the same.