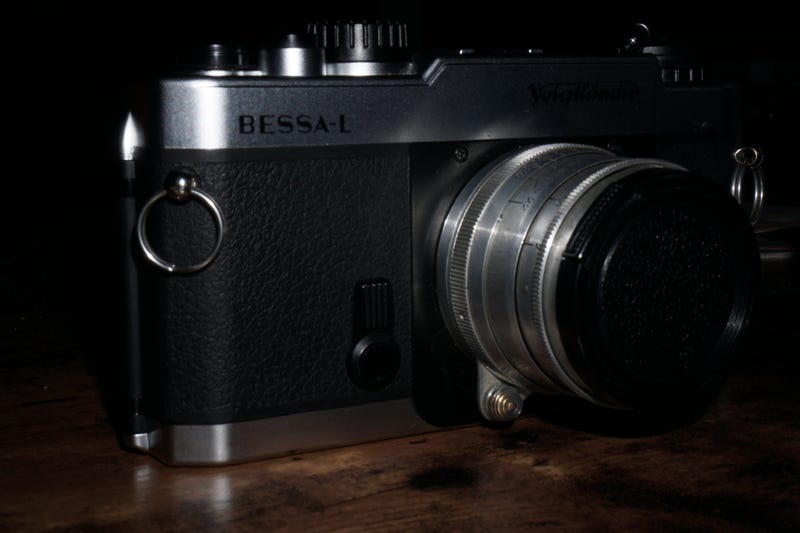 Voigtlander Bessa L, has a Jupiter 50mm f2 lens on it at the moment. I want to get a voigtlander 15 or 21mm eventually. On the wide angle lenses at f16 focus is about 2ft to infinity effectively making it a point and shoot camera. Will be interesting to see how the pics come out but it's fun to use.
They did make a Bessa R which has a rangefinder but the body is about 3x the cost of what I paid for this camera. Took these pics with the 35mm f1.8 Sony lens I got for my bday
Vondon302 if you're reading this and still looking for an slr I should probably get rid of one if you want to try and make a deal.