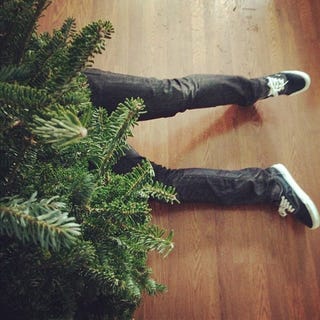 For this challenge we are going to take it slow and relax. Enjoy your Holidays and take some time to slow down from the rush. If part of relaxing and spending time with your family is taking snapshots with your phone then do that (DSLRs and all other cameras are still welcome.) We are looking for the photos you take at the Holidays without trying too hard. Share your Holiday memories with the group.

Results are due 01/04/15 16 and will be posted that morning.

Happy Holidays everyone!

Update #1:

Any entries should be made as a comment on the original post on the Photography sub-blog.