Apologies for the late posting. It's been a Monday. Anyway, without much further ado, here are the submissions from last week's Weekly Photo Mission prompt, Bokeh:
From Reavyn:
This is one of my favorite photos I've taken with my D5300
---
From BATC42:

I don't think I'll have time to go out this week to take pictures, so guess what? Recycling, once again!


Daily market in Nouméa, New Caledonia. Taken on Fujifilm XA-1 with XF35mm @ f/2.0, ISO 200, 1/35s.



Hood chief. I believe that's a Pontiac right? Picture taken at a C&C in Auckland a couple months back. Fujifilm XA-1 + XF35mm @ f/1.8, ISO 200, 1/3200s.



Atrium on Takutai, Auckland CBD at night. Those big blobs on the ground have a glass top so you can see what going on in the train station under the street. Fujifilm XA-1 + XF35mm @ f/1.4, ISO200, 1/160s.



Cat!! He is a major PITA to take pictures of. Fujifilm XA-1 + Canon nFD 50mm f/1.4 @ f/1.4 (probably), 1/800, ISO 800 (picture dates back to October, back then I was often forgetting about changing the ISO.... like taking a sunny landscape at ISO 3200 =D)

---
From Gamecat235:



Straight from the camera. When your focal depth is literally as thick as a piece of paper, even the shift of the lens can cause out of focus areas.

Shot with a Canon 10D and a hacked (lens elements removed) Canon 35-80mm kit lens.
---
From Quasi Hatrack:
TIGER!!!


Flown the nest.

---
From macanamera:
D5300 photon accumulation device w/ 18-200 Nikkor ray refractor.
---
From mythri, the turtle moves:
Tiny flower at the Grand Canyon.
---
From Dean Beyer:
Nikon D70. I'm pretty sure I just had it set to automatic on this one. It's a great camera.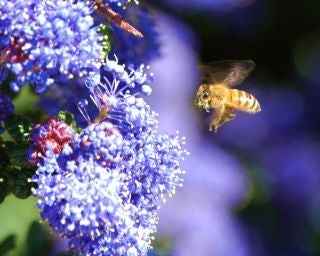 ---
From morpheuse:
"Taiko"
Linhof Super Technika IV, 150mm Voigtlander Apo-Lanthar, Fomapan 100, 4x5.
Shot in the deepest jungle of Borneo during the making of a CSR video you can view here, with my de facto 4x5 camera which I always bring around with me.
The title is from the word written on his arms, with the image of the Tua Pek Kong - Taiko, meaning boss or Godfather, usually referred to a big shot, in colloquial Cantonese. The man is a Dayak though, a tribe of headhunters. Normally nomadic, their tribe came in during the turn of the century, and drove off the local populace (a tribe of Ibans) and stayed here ever since. They have stayed here for so long they forgot their own culture, whereby they assimilate other cultures and making it their own. Some guys even have crude Spiderman webs across their back.
---
From Cool Breeze:
Goin' for a ride.
---
From nctrns:
Frankly, can't remember what camera was this (using my sister's Nikon), took it in May last year at my uncle's garden party. Slight tweaks in LR. Aaand I don't know why Kinja decided to post it rotated 90 degrees to the right. Sigh.

My girlfriend. Taken in May this year in Kraków with Sony A350 and a Tamron zoom lens. She did post on this, so not sure what was done, but it wasn't much.
---
From FastIndy:
D5000, F5.3 using the kit 18-55 lens =)
---
From Agrajag:
Both of these were shot with a 35mm lens I just got.
Soon

Gus was shot at 1/320 iso100 f2.2

Hang in there
This little inch worm was photographed while on a hike this past Saturday.

1/250 iso100 f2.8
---
That's all folks! Thanks again for participating, and for all your wonderful photos. CB has already posted up the latest mission, which is fire. Have fun!