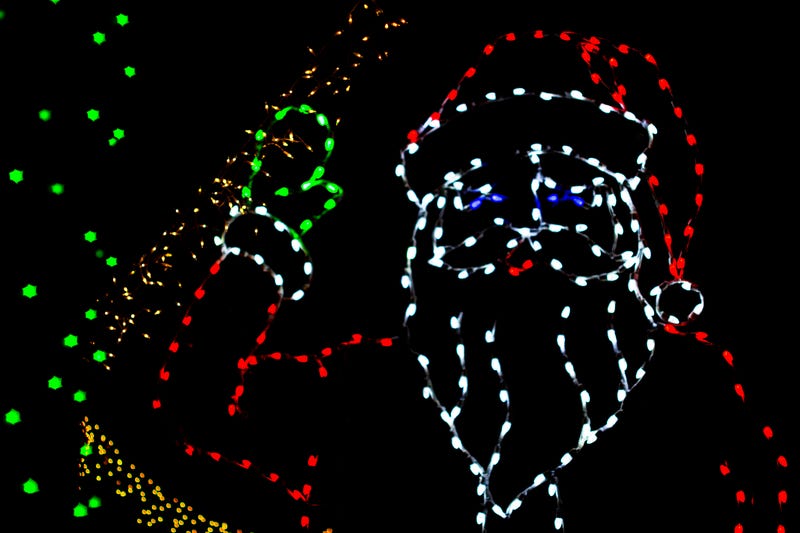 We went up to Largo Central Park to stroll through their Christmas light display. Got some decent shots using the vintage 50mm f/1.4 lens. I really should have used the tripod and taken my time, but it was very crowded and I was with the wife and didn't want to annoy her with spending endless minutes setting up each shot. Most of the "normal" shots weren't working out, so I just gave up and decided to go bokeh. Lots of bokeh.
It wouldn't be a Florida Christmas with out a flamingo.
The had a ferris wheel! I haven't been on a ferris wheel in so long!
Lady SonicGabe hates it when I try to take her picture, so I have to sneak them in when I can.
This one was taken on the ferris wheel. I braced the camera against the center pole of the car and set the shutter for ten seconds to get the lights from the spokes streaking by.
And finally, this is from our tree. We set up a decent looking fake tree on the front porch and decorated it. Every few day, one of the ball shaped ornaments goes missing. I've found them both intact and broken in the driveway. I think the local raccoons trash pandas see them as fruit and are making off with them. Or they are decorating their lair.