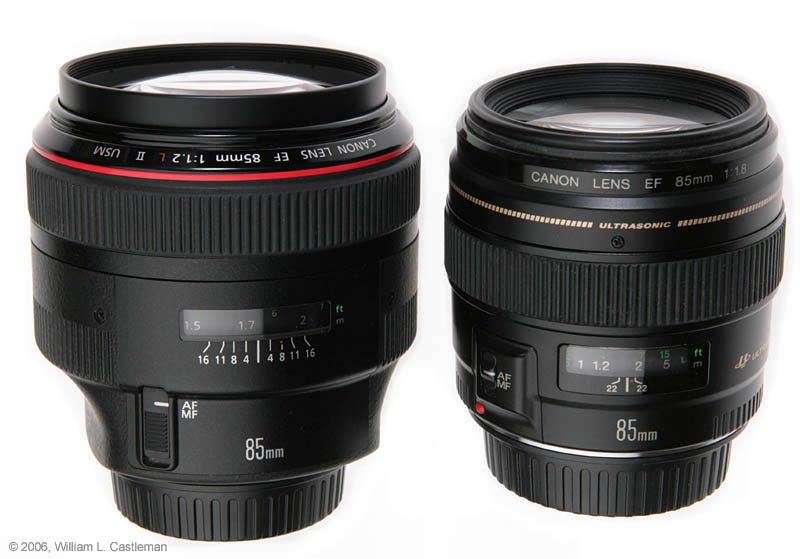 Yesterday's Photography Kinja Nice Price or Crack Pipe was a "Sharp Copy" of Canon's 200mm f/2.8L II lens, which you guys generally considered a Nice Price at $615. Today, we'll keep with the theme of L glass with this 85mm f/1.2L II. This heavy lens carries a heavy price tag of almost $2,200 new, but is it worth it to buy it used for Fred Miranda forums member "Dima88"'s asking price of $1,595?
This legendary piece of glass is lovingly referred to by enthusiasts as "The Keg". A medium telephoto on full frame cameras, the usable 35mm equivalent for crop bodies is a bit on the telephoto side at 136mm.
The pictures in the ad show a clean looking body, and equally clean front and rear elements. For the $1.6k asking price, you also get the front and rear caps, lens pouch, and an admittedly scratched hood.
This lens is the Mark II version, which shares the same barrel components as the legendary 50mm f/1.0L USM (a $4,000+ lens, used!).
I guess it's worth mentioning that the 1.2L is a bokeh machine, though it's not as sharp as Canon's other 85mm lens, the 85mm f/1.8 USM, even at f/1.8.
So what do you think? Is the creamy bokeh worth this creamy deal, or would you rather ditch the soft look of the L for the softer blow on your wallet for the f/1.8?