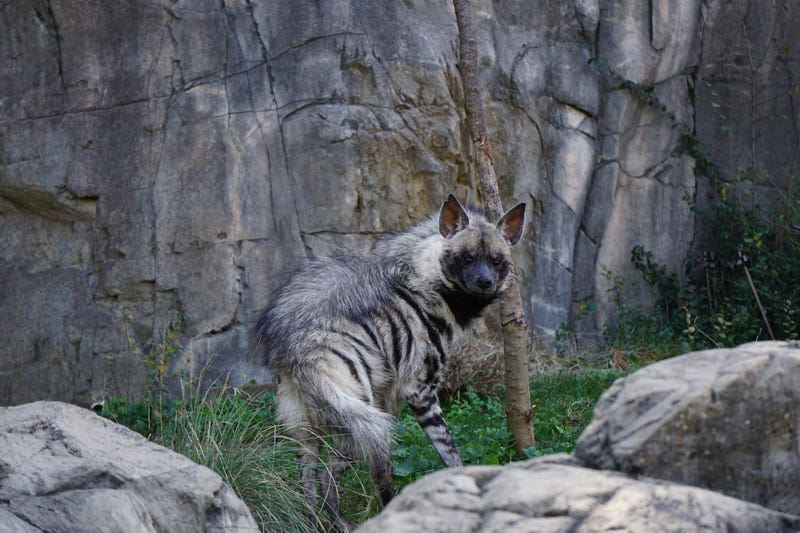 I got a new camera, and I got to try it out for the first time over the weekend. The camera is a Sony A6000, and it's my first camera that uses interchangeable lenses. I only have one lens so far, a Sony 55-210mm f/4.5-6.3, and I put it through its paces while my boyfriend and I were in Dallas. None of these photos have been edited - I pulled them straight from the memory card.
We went to both zoos in the area (Ft. Worth Zoo and Dallas Zoo), and these are some of my favorites. Some of them I like because I feel that they're good technically, and some of them I like just because of the moments that were captured. I love taking pictures of animals.
These lions at the Ft. Worth Zoo consisted of some growing cubs, mom and the Cool Aunt. The Cool Aunt is the one keeping an eye on me in this photo.
The Holy Prairie Dog.
Action shot of Otter noms.
The rest of the photos were taken at the Dallas Zoo.
This elephant was waiting for the zoo keeper to throw her some noms during the keeper talk.
I got a lovely framed shot of these zebra butts.
This lady gorilla was getting her beauty sleep. She literally hit the hay.
Meerkats are always a favorite of mine.
Taking pictures when there's a net or a fence in the way is tricky, but I was able to switch to manual focus mode on my camera and slowly bring the subject into focus.
The rare Waking Koala. Usually these guys are snooze snooze snoozing away.
This Giant Anteater was very cool. I love the way their front legs are built - their joints don't seem to make sense. But they get around just fine.
This is not a good picture, but this cheetah (who is called Windspear, and is a very popular cheetah) demonstrated his running ability for us by chasing this toy across a stretch of grass. He held onto it for a while to celebrate the "kill."
And a beautiful bird to finish it up!
If you guys have any questions about the A6000 I'll do my best to answer them. So far (in my limited experience) it's a great camera with intuitive settings and I can't wait to get more practice with it.