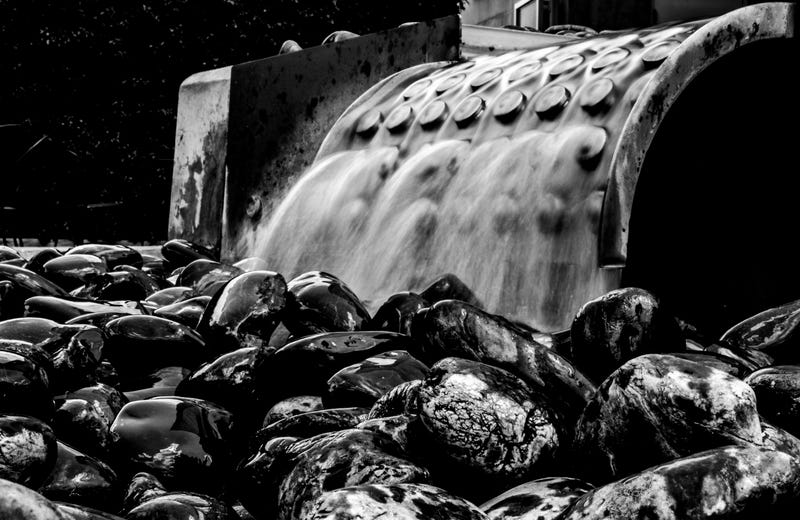 I had a few hours to kill yesterday and this was the result. Either later this week or next, I'll be hitting up downtown St. Petersburg.
The above and below are of the same thing, but with slightly different settings and focal points. There was also a significant change in sunlight between the two. I think I might be slightly more partial to the second one.
After I took this, a city building inspector approached me and wanted to know what I was taking pictures of; not because he was concerned, but because he was curious. He pulled a really nice point and shoot out of pocket and explained it was the best camera he could get away with carrying with all day for snapping a few shots while working.
I pointed up and said "Lights and darks, shapes, contrast."
Don't forget to look up. Even someone who has probably been in the building more times than he could count, who's job it is to look at stuff, and who is a photographer, hadn't noticed what was right above him.