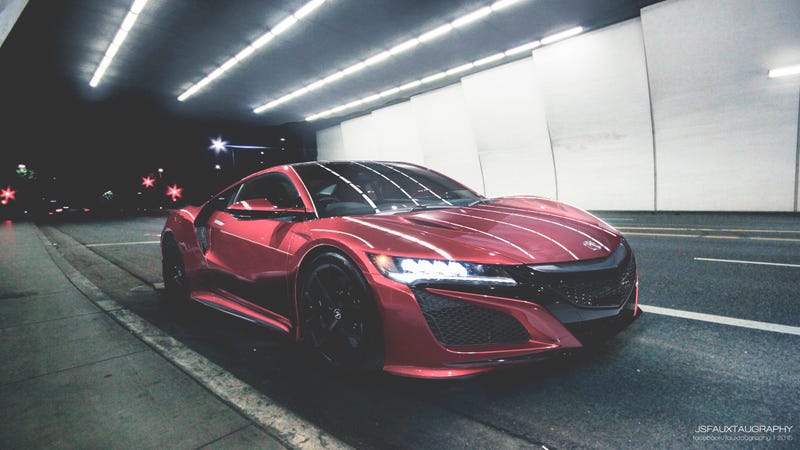 [Above is the 2016 Acura NSX as seen at the Detroit Auto show. Maybe one day they'll be on the road.]
Well, It's August and I'm pretty sure the NSX still hasn't landed state side or reached consumers. By the time it finally does, California would probably be in the ocean and global warming would be here. In any case, here's some car porn too help "power your dreams".
This composite was photo shopped using the NSX from the Detroit Auto Show and the 2nd street tunnel in Los Angeles. For another similar composite, check out the one I made for the Ford GT.
Joe Stevenson is a 4th year Mechanical Engineering student at Kettering University. For more car porn and composites, click on any of these thingys. -> Flickr | Tumblr | Instagram