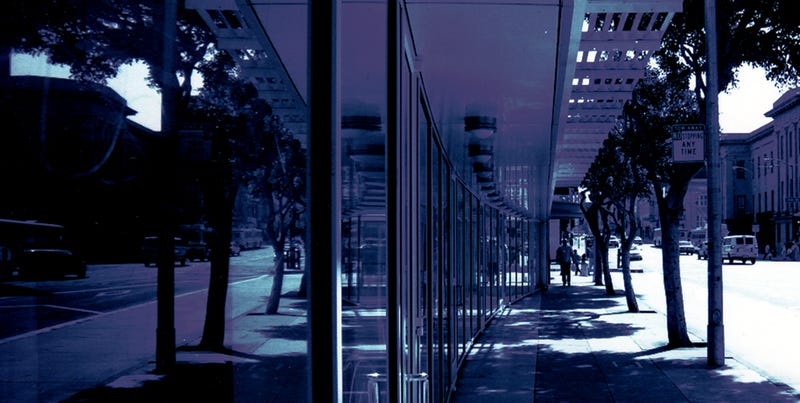 This is one of my favorite photos I have ever taken; shot with my trusty Canon AE-1 while walking around downtown San Francisco a little over 10 years ago. I love how all the lines in this photograph draw your eyes to the man walking down the sidewalk.
A funny thing about this photo was when I took this roll of black and white film to the local drug store to be developed the prints all came out green. They apologized and offered me a pretty good discount. I thought the effect was pretty cool especially when adjusted to blue; it was one of those "happy accidents" you get with shooting film. I really do need to dig up the negative and give it a proper scan.
Let's see any examples of photos you have with great lines!