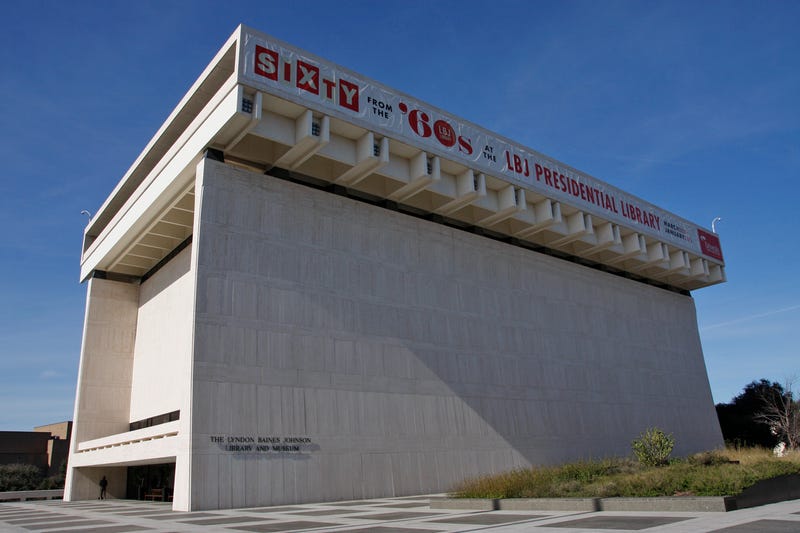 The Lyndon Baines Johnson Library and Museum is on the campus of the University of Texas at Austin. It houses all the documents and records from LBJ's presidency, and includes a museum that depicts his term in office, as well as the cultural and historical events of that era. The building was designed by Gordon Bunshaft of Skidmore, Owings & Merrill, and dedicated in 1971.
The large interior of the building houses the records, and you can view them in their ranks of red boxes through this 4-story tall glass wall in the center of the museum.
My son, viewing the records from the Grand Staircase. Yeah, I posed him there. He was kind enough to wear all black that day. It works nicely.
The top floor of the museum houses a 7/8th scale replica of the Oval Office during LBJ's presidency.
Detail of a statue of LBJ outside the library, top, and a bust of FDR, bottom. LBJ saw his term in office, which is known as the Great Society, to be a continuation or completion of the work started by FDR and his New Deal.
Detail of museum structure.
All photos by the author, Canon 40D, Tamron 17-50 f/2.8