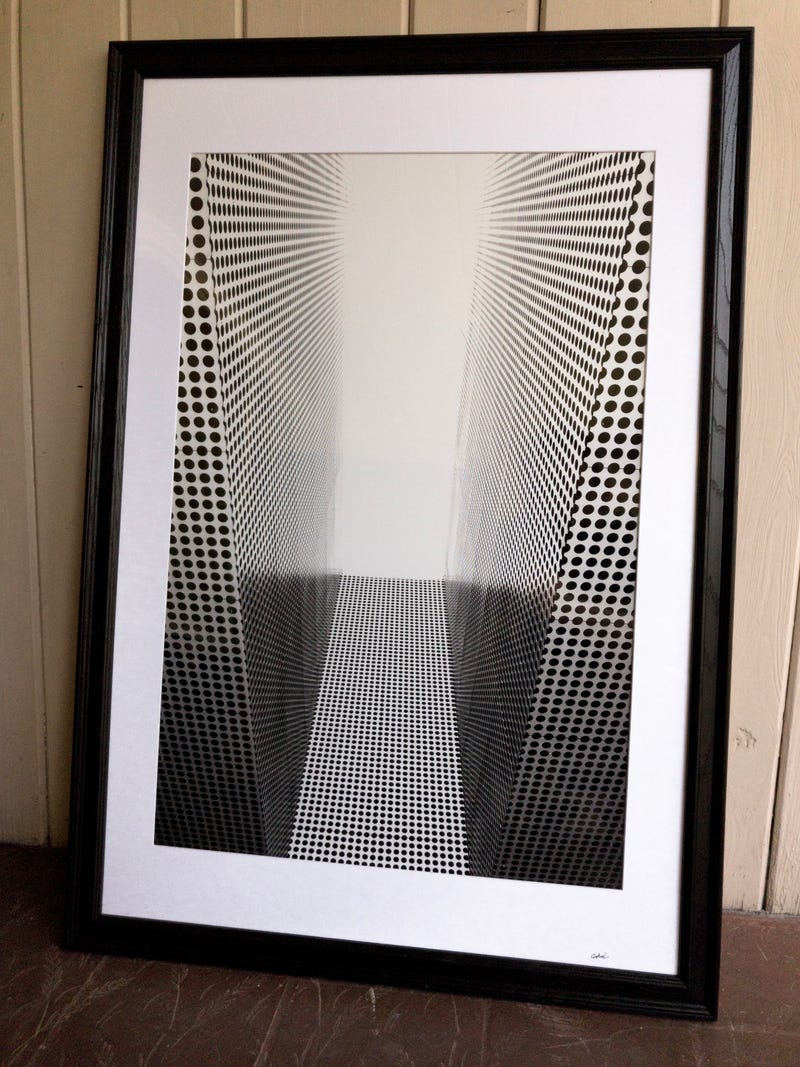 This picture got accepted to a gallery group show that is happening this weekend. This is the one that got selected for jury at the other show I did.

That print was 8 x 14. The one I did for this show is 20 x 30. It looks so go at this size. I drop it off Wednesday for the show. I'm really happy with how it look framed, too.
This show is juried, too. I'll let you know how my picture does.
Also, last week I worked on a collaboration with my good friend Jen Sandwich. You've seen a picture of her a while back, the black and white street portrait, she's smoking in it. The pictures were taken specifically for a themed show at a local gallery.
The end result exceeded my expectations in every way. We'll know in two weeks if any of the six pictures from the series we did got accepted to the show. As much as I'd love to share them right now, we made a pact to keep them under wraps until we find out if we got in or not.
But I can share this teaser. I snapped this as I was setting up a shot.
Regardless if we get in the show or not, I'm really happy with what we did. You'll see it in about two weeks!