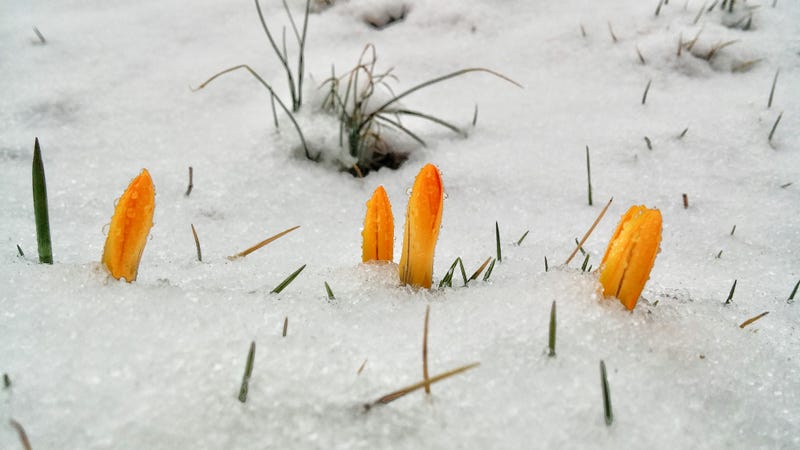 ...but today Old Man Winter decided to blow one last cold and snowy storm our way. Thankfully these Crocuses were not totally buried and should survive.
Of course, last weekend I had put away all of the winter gear, put the summer tires on the SRT-4 ACR and awoke the VFR from it's winter slumber.
SUCK IT, Old Man Winter, Spring is around the corner !
[Photo from sunset today taken with my LG G2. f/2.4, 1/40sec, ISO-50]