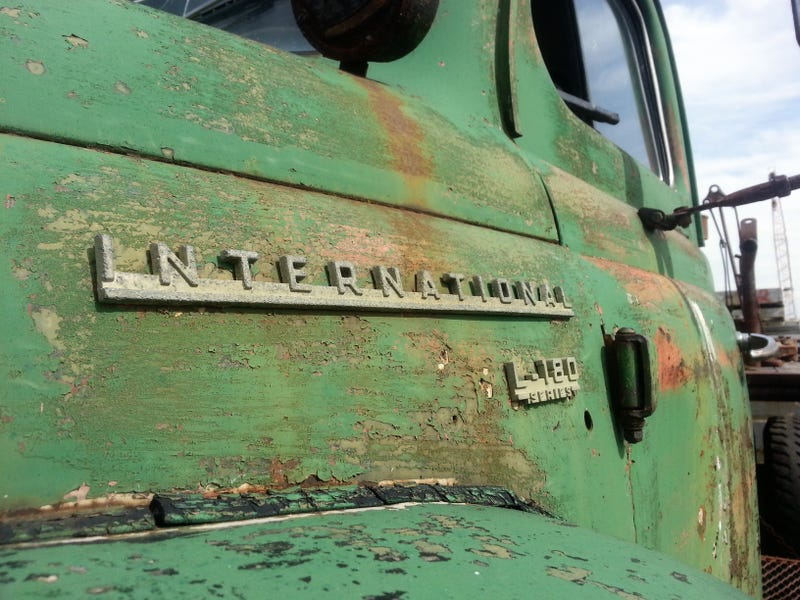 I was out with a client today and we came accross this old International. Now me personally, I love seeing old equipment, and old equipment used in drilling and mining are my personal favorite. Unfortunatly all I had on my was my cell phone. Maybe I'll go back and bring the SLR and showcase this place a bit. There is a lot of very cool old drilling equipment there.

Here is some history on the International Harvester Series from Wiki:
"The International Harvester L Series Trucks were introduced by International Harvester in fall 1949 as the replacement for the KB-Series and ran the gamut from light pickup trucks and delivery vehicles to full size tractor trailers. Electric wipers, a radio, and a clock were optional. International would continue to produce the line until 1952 when it was replaced by the R Series. The lighter duty versions were equipped with the all-new OHV "Silver Diamond" engines in two different sizes, while the medium-duty versions retained the old 269 ci "Blue Diamond" L-head, although it was now called the "Super Blue Diamond" after some detail improvements. The largest engine has the same peak power as the smallest, but offers more torque, at 222 lb·ft (301 N·m) versus 192 lb·ft (260 N·m) for the Silver Diamond 240."