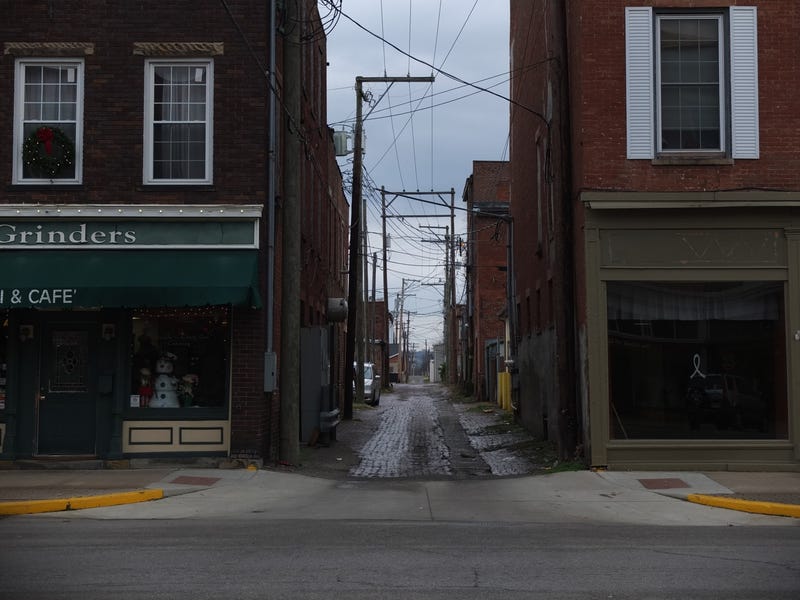 shot on the x10
Anytime I go out shooting on the street with my T2i I always get this vibe from people that makes me feel like everyone thinks I'm just a pervert trying to take pictures of people. That look worried and nervous and even a little angry that I'm taking pictures around them. Never mind that I'm running around with a 24mm lens and you will know if I'm taking a picture of you.
Well this morning the whole family left for my daughters dance class and my wife convinced me to leave my camera at home because the lighting outside was just hazy and nasty. Sure enough though the sun started peaking out through the clouds and the way the light was bouncing around the clouds it started to look beautiful. I started complaining about leaving my camera at home and my wife reached in her purse and handed me her Fuji X10.

Wow. I didn't change anything about how I conduct myself but people started suddenly going from always being nervous around me to just having a chuckle thinking I must be some nut from out of town. It was amazing and put me in such a better mood that I started playing around a little more. Even better was later that day when I went back out with my dslr I carried the same attitude with me after that experience and people seemed a little less threatened. I even felt confident enough that I would have loved to try my hand at some street photography. Unfortunately golden hour was kicking in and I had some specific goals so there was no time for it.
Coming away from this I feel like I have two things I've learned. One is that it's good to change my cameras, both for mine and my subjects benefit. And two is that if I can stay a little friendlier and a little happier while I'm out shooting it will go a long way to making others feel less threatened.