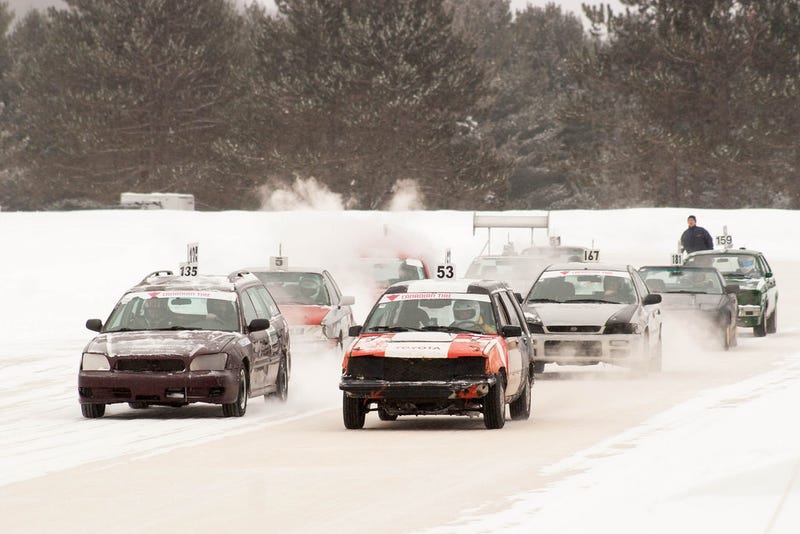 I went back to my parents on a couple of weekends ago. The small town has some ice racing every winter. This was my second weekend out to it this year. I thought I would share the photos I took.
The slide show is below. It was fun out there. Cold and snowy too.
For this day I took my 20D out with my EF 75-300 f4-5.6 III USM. I decided I would shoot in RAW all day. I think it may have turned my to liking RAW more. I found the edited photos to pop a little more I think.
Oddly enough, I can get more RAW photos on an 8GB CF card in my 20D (864) than I can get on a 16GB SD card in my T3i (570). I guess that's the difference between 8.2 mp and 18.0 mp.