I tried to be good about documenting the edits I made, since I was bored and playing with the camera on my phone. Mostly, it was just me walking around my yard, and then my small town, getting shots in. Nothing fancy, nothing terribly interesting, but I thought I'd throw up what I did, and see what y'all thought.
---
---
Moto X, looking over the hood of a Volvo 122 wagon. This one is actually unedited.
---
---
The same shot, but with a slightly different focus point, and the background desaturated. I also tried to bring out the saturation some on the hood, with mixed results.
---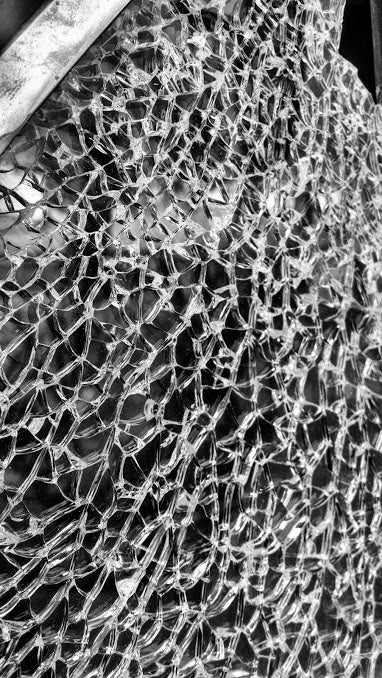 ---
Looking in the broken vent window on the 122, in B&W.
---
---
Looking down the side of the 122.. I cropped out some of the extraneous, distracting bits to the side, with this one, saturated it a little, turned up the contrast a hair and then backed off the brightness. Also, I made it a bit warmer, so the tacky gold surrounding the glass on the tailgate would pop a little more.
---
---
This one, all I did was desaturate, slightly, the view outside the car, then selectively brought out the brightness at the lower right corner of the instrument panel, and then gave it a slight touch of saturation to bring out the surface rust.
---
---
---
All I did to this one was crop it slightly, and give it a dash of saturation and warmth.
---
---
Again, another one where all I did was cropping, and a dash of color correction.
---
---
All I did here was crop, because I really didn't want to mess with the color. The sky just popped beautifully against the red brick, and I couldn't stand to mess with it.
---
---
The only thing I did here was lighting adjustment, and a very, very slight desaturation. I tried to bring the shadows out a little, so I could make the salt really stand out against the graphite grille.
---
---
This one, I didn't touch at all. It just worked, IMHO.
---
---
Last, but not least, I got this one of the Mazda. Again, all I did was crop and play with lighting. In this case, I dropped the brightness, brought the contrast out a ton, cranked up the saturation and let it ride. It has an interesting effect, IMO.
---