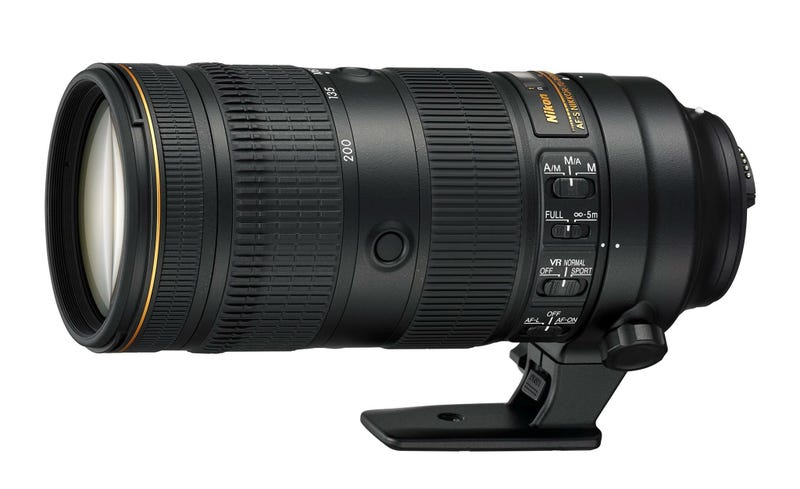 But I love you so much.
Wasn't I just saying I need something like this? Like, exactly like this?
And then Nikon drops this in my Facebook feed.
I hate you, Nikon.
Anyone have $2,799.95 I can borrow?
But I guess this means the last gen will go down a in price just a bit... 

How much are kidneys going for these days?
I hate you, Nikon.
As I said in some comment about this earlier, ideally I would love to be able to get my hands on this, or something with similar specs by March, so maybe the money fairy will visit me.
Actually, no. I would much rather the lens fairy visit. Cut out the middle man.
I hate you, Nikon.
Oh well, I'll just keep playing with my new old toy. I do need to get a ND filter for it, which would solve my light bleedover issue.
For your troubles, here's a picture of a feral kitten that was on my fence tonight (with it's mom). It was past sundown, but not "dark" yet; the tail end of dusk. This was at 1/60 sec, ISO 1600, and f/2. I did adjust the exposure in Photoshop, but it lets in so much light. So much crisp detail for as dark as it was.