So, I thought I'd introduce myself. I'm DancesWithRotors, an occasional photography nerd who wandered here from Oppo. For equipment, I have an old Nikon D100 and a Moto X, for now.
Anyway, I'm just going to throw some photos up that I've taken. Some have been on Oppo before, some haven't.
Taken using the roof of my Mazda3 as a stand, at sunrise, just outside of Yoder, KS.
Took the above of my old Fiat Spider, at a friend's truck shop...
The above, I grabbed somewhere off of US-70, in east TN... I can't quite remember where it was, or I'd tell you. Still using a Moto X at this point, though.
And I grabbed this one, of an Alfa peeking out from under a pile of stuff in a friend's back yard.
Another sunrise pic, also with the Mazderp. Still using a Moto X, I think...
Same session, but using the roof as a tripod, with the HDR mode.
Took this with my old HTC First, and then used the built-in utilities in Android to make it B&W. This was on the Cherohala Skyway, in NC.
This was with an HTC One X, the very last time I filled my old Volvo 245. I still miss that car, dammit.
Also with the One X, because cat pictures!
I won't tell exactly where I was, but it was somewhere in northern Mississippi, with a HTC One X.
Another potato photo, somewhere around the TN/AL line, with my Inspire 4g. (These are getting older, the longer I post.)
This one, I intentionally underexposed, so I could get the reflections to pop a little more, off the side of the car.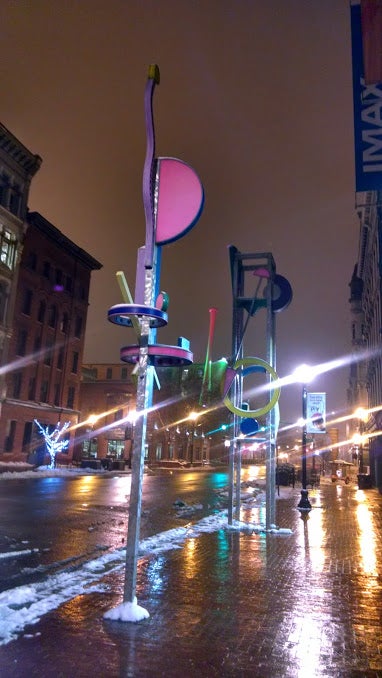 So, that's some of the stuff I've done... I need to blow the dust off my Nikon and use it, as soon as the new battery and charger arrive. I saved the last two for last, because portrait with Kinja... Enough said.