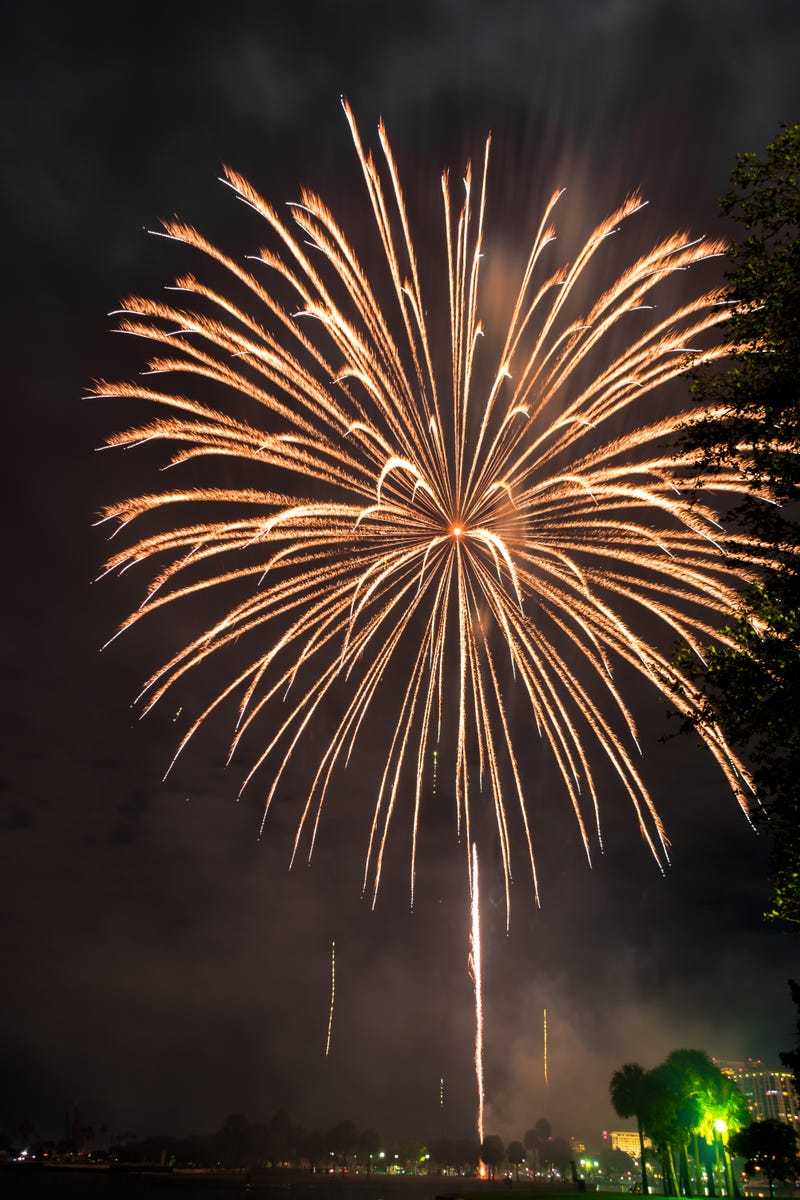 Happy New Year from St. Petersburg! We went down for the fireworks and were not disappointed.
We ended up across the Vinoy Yacht Basin in Vinoy Park to watch from. We were as close as one could get to the launch point. So close that I almost couldn't get the fireworks in frame at 18mm! I wanted to get the launch point in the shot, so I just set it up and hoped it would work out.
I had to make a slight adjustment to the right as the first ones went off, leading to the tree sticking out into the shot on the right. Oh well. It kinda works well for some of the shots. I also didn't set my white balance before, so the camera was taking a reading from the center of each shot. With all of the different colors happening from shot to shot, it was a nightmare to deal with when editing. But in the end, I got them pretty good.

Also, we were down-wind from the fireworks. After a few minutes, all of the debris started raining on us. It was almost like it was lightly snowing. Almost. Also, while most of the country was wrapped up in their warmest clothes for New Year's Eve, I was out there in shorts and a t-shirt.
Here are some of my favorite shots from last night. These were all at 18mm, 6 seconds, f/3.5, and ISO 100. I locked down the shutter release cable and just let it fire away.
If you want to see the rest, they are here:
Happy New Year, y'all! Can't wait to see everyone's "Best of..." lists this week.