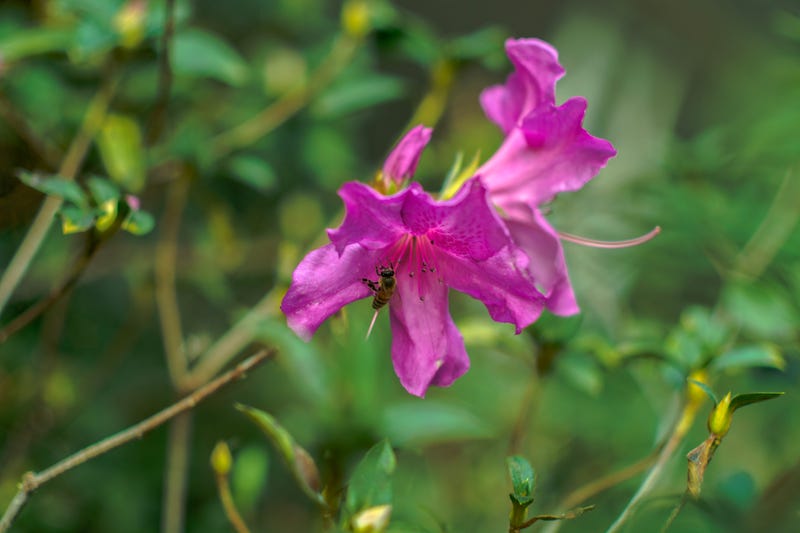 The wife got me some camera swag for Christmas. She got me a pretty decent set of ND and other filters. Oh, some lens hoods, too. All of it much needed. I really needed the ND filters for the vintage Nikkor 50mm. Shooting in bright light with the aperture all the way open creates all sorts of halos and fuzziness. I took them for a quick spin on some flowers out front. With bees!
The second picture was a complete accident. With the Nikkor, you get no metering, and the live view on the screen appears considerably more over exposed than the picture will be. When using this lens, I have to take a test shot to check the exposure levels. With this picture, I just held the camera up and shot. No framing. No focusing. I just held it up and shot. When I looked at screen, I was pleasantly surprised. When I pulled it up on the computer, I was really surprised. I think it turned out pretty good.
I'll be heading out this week to really give them a work out. Should be fun.
Oh, the wife also got me a sweet new camera backpack. Once I migrated everything to it, I told her there was a problem. There was an empty spot in the bag that really needed to be filled with a lens. Time to fill that spot.