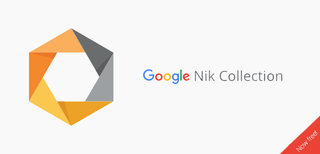 Now that the Google Nik Collection is available for $0, and all of the pre-existing purchased copies are getting a 100% full refund, it begs the question, should I download it?
I jumped on the opportunity to add this collection of plugins to my workflow when I saw that it was being introduced for the low, low price of free. I wanted to see how the quality of my photos would improve before splurging on adding Lightroom for the incredible noise reduction capabilities it has. The installation is pretty hefty, at a little over 500mb, and much like Photoshop itself, it contains presets to each plugin that maybe you aren't about to use on your magazine submission photos.
That said, the noise reduction alone blew me away. I typically shoot fairly wide open with my go-to lens being my Sigma 50mm F1.4, so that allows me to keep the ISO settings low, between 100 and 250 usually allows me a good compromise of range without losing detail. Introduction the Nik Collection and using it's noise reduction took it an incredible step further.
I'm tempted to go back to previous photos just to see what the difference can be on some images I purposefully left noisy for effect.
The plugins are not limited to Photoshop either. Photoshop is just my go-to because I use the CS6 Master Collection (thank you, student discount), but GIMP (or GIMPShop) as well as other image manipulation programs are supported with the Nik Collection.
Integration is very simple, as the plug ins appear as an extra floating menu that you can move around as needed. Once you run through the Nik Collection installer, you're all finished. There's no additional setup required in your software of choice, but it is required to have some photo editing app, as the Google Nik Collection does not function as a standalone application.
Given the price, and the fact that some of us are always tied down by shoe-string budgets, I strongly suggest adding it to your plugins and giving it a strong chance. Google has always pushed out software and products with simply incredible capabilities, the Nik Collection being no exception.
Have you used the Google Nik Collection? What are your thoughts and experiences with it's capabilities?