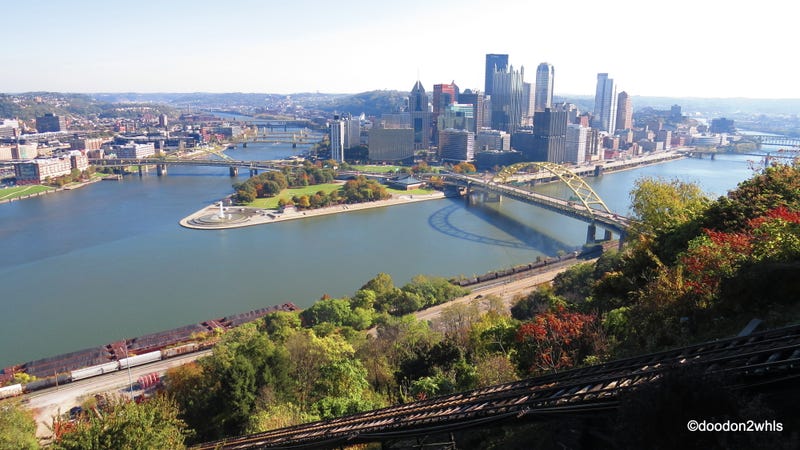 We were in Pittsburgh for a family function, so we spent some time out and about. The lead image is the view from the top of the Duquesne Incline Observation deck.
And here is a more panoramic composition.
I made a few time-lapse movies for fun on and around the Incline...
Before we skipped town today, we visited the Carnegie Museum of Art. This is the fountain by the Forbes ave entrance.