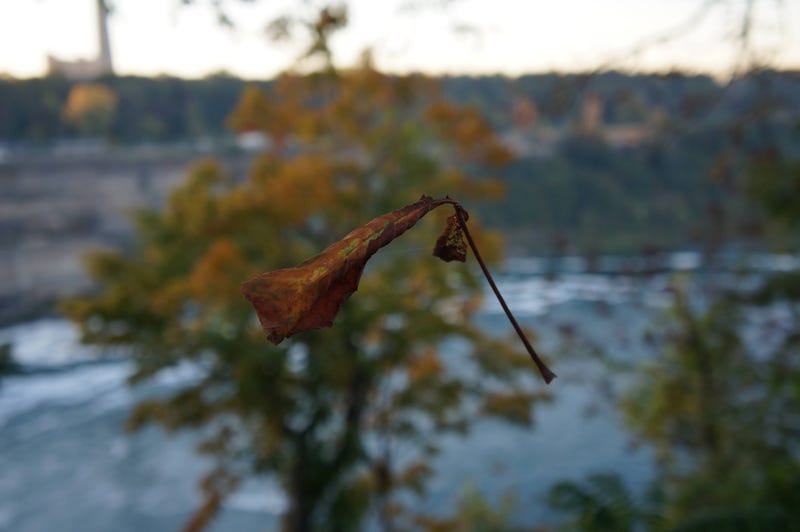 I ventured over to the American side of the Falls last weekend and spotted this piece of fall foliage suspended from a tree by some spider silk. Naturally, having remembered to bring my camera along for once, I aimed and shot away.
First post on Photography for me. As will be obvious, I'm no photographer but I enjoy it as a bit of a hobby. I'm still getting to terms with the effect of adjusting the various settings on my camera, slowly but surely.

If I recall the camera was in its automatic mode but I did focus these manually (I keep the camera in DMF mode where the focus ring on the lens will over-ride the autofocus with the shutter depressed half-way). Apart from Imgur reducing the image size for its file size limit and the third being cropped from a portrait shot, the photos are unedited as I have no idea what I'm doing. :)
The camera is a Sony NEX-5R sporting the standard 18-55mm kit lens. It's my first "real" camera and I'm quite pleased with its combination of size and image quality. I plan to get some adapters so that I can try out a variety of lenses in the future. I think a Canon FD prime will be my first acquisition when I get around to that.
A little video. Should've held the camera still, sorry.