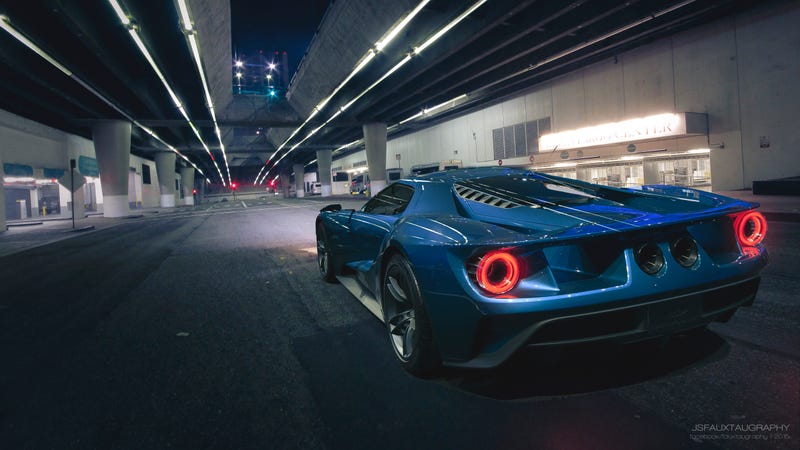 [Above is the 2017 Ford GT as seen at the Detroit Auto show. Good lord it's a gorgeous car.]
Hey Guys! First time poster to this. Long time Jalopnik fan, car lover and photo geek.
Back in 2013 while I was visiting LA, I went out on a shoot with my buddies Mazda 3. We stopped in a couple locations in the downtown region and Lower Grand Blvd. as seen. After going to the Detroit Auto Show, I reviewed a few of the hundreds of photos that I took of the GT, I found that this angle would have been most proper. I looked into my archives and pulled out this photo that complimented the car well. I manipulated the car into the frame, worked the back drop to remove the car originally there, cleaned it and overlay-ed reflections on top of it's curvaceous body.
Has anyone else taken photos of a concept car and shopped it onto normal streets?
Joe Stevenson is a 4th year Mechanical Engineering student at Kettering University. When he isn't studying or working, he's doing some sort of photography or car related activity. He owns a WRX Wagon and hasn't had any trouble with the law in it (*knocks on wood*). Writing in third person is weirder than he thought.