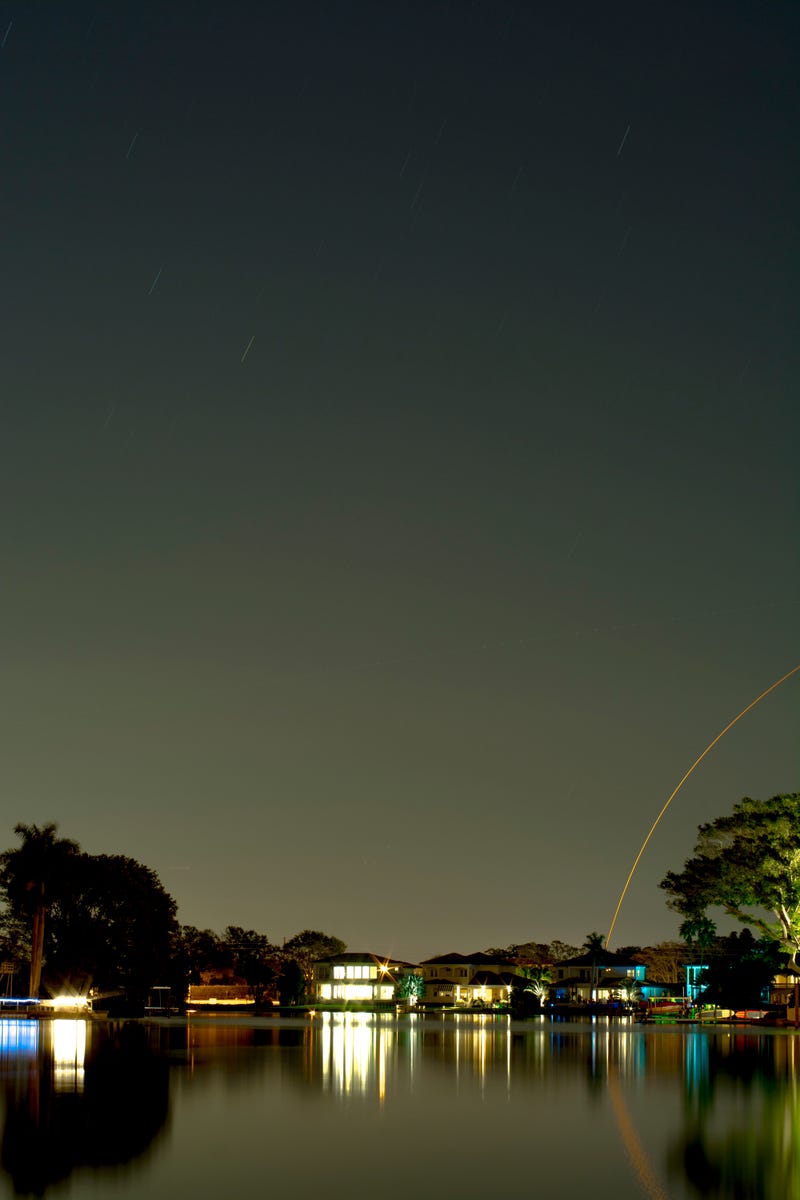 After being scrubbed yesterday, the ULA Atlas V launched right on time tonight. The sky was clear and cloudless, so I shot in portrait to get some star trails at the top of the frame. Every other launch I watched from here has curved off to the north (left), this one went south and right out of frame. This is a 178 second exposure, ISO 100, with the vintage Nikkor 50mm at f/8. After the rocket was out of frame, I kept the shutter open for maybe 10 or 15 more seconds so that the plane crossing the shot would clear the frame as well.
The Atlas V was visible for six or seven minutes as it ascended. It was a really great view tonight. Usually some high clouds obscure it after two to three minutes. I did swivel the camera to try to get it after it went above the tree. I didn't have it pointed just right. When I looked at that picture, the engine burn trail was so faint, it wouldn't have mattered if I had framed the secondary attempt properly.  
This is the same shot, but edited to be a bit more vibrant.
Next Thursday, SpaceX is launching from the Kennedy Space Center at 11:50pm. I'll be back at my spot shooting that one as well.