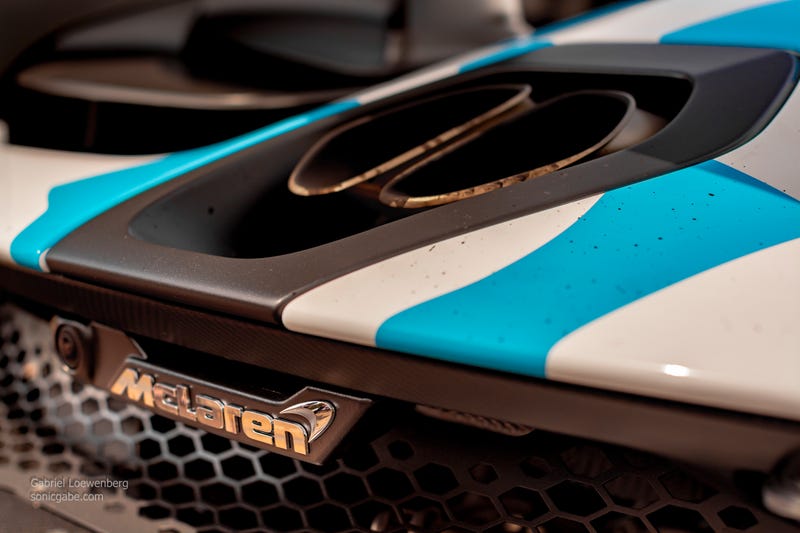 I'm a little behind in posting this week. These are from the Festivals Of Speed show in St. Petersburg that was this past Sunday.
Rather than trying to shoot every car there I picked a few that I really dug and concentrated on those. I tried to get the cleanest shots possible, without too many (or any people) walking through the frame. This was an exercise in patients that more than paid off. Besides the cars in the show, there were two cars that were street-parked by show attendees that you were a show unto themselves.
First up... This street-parked Noble M400. I was walking from my house to the festival and found this just sitting there in my neighborhood. Not a bad start to the day. This is not by any means a million dollar car, but it's not one you see to often, especially just sitting around.
Now some cars that were part of the show.
Now on to the big guns... This brand new Ford GT. The owner just got it a week or so before the show. It is just beautiful in white with the carbon and orange go-fast stripe. Lordy. There was also a burgundy one at the show. This one looked so much better. And it's location inside the festival made it perfect for shooting.
And finally... This car was street-parked right outside the festival. The owner took delivery of it just a day or two before. Frankly, I feel much better about life knowing that one of these lives in my city.
Full disclosure... the street this was parked on was partially closed and there was a police SUV just out of frame on the right. So it's not like it was parallel-parked on a busy street and left completely alone. But it was driven on and parked on a busted-up old brick street in St. Pete.
So about the Senna... LORDY! This thing is just bonkers. BONKERS! It's a friggin' work art that happens to go really fast. I've seen/heard people say that they think it's ugly or weird or whatever. Nope. They are wrong. That it not an opinion one can after seeing one in person.
And to get to see this not roped off was a fucking treat. I was free to shoot it from every side, free to get right up to it to take some weird-angled pic, free to crawl around on the ground to get every nook and cranny. Wow.

And that's it.