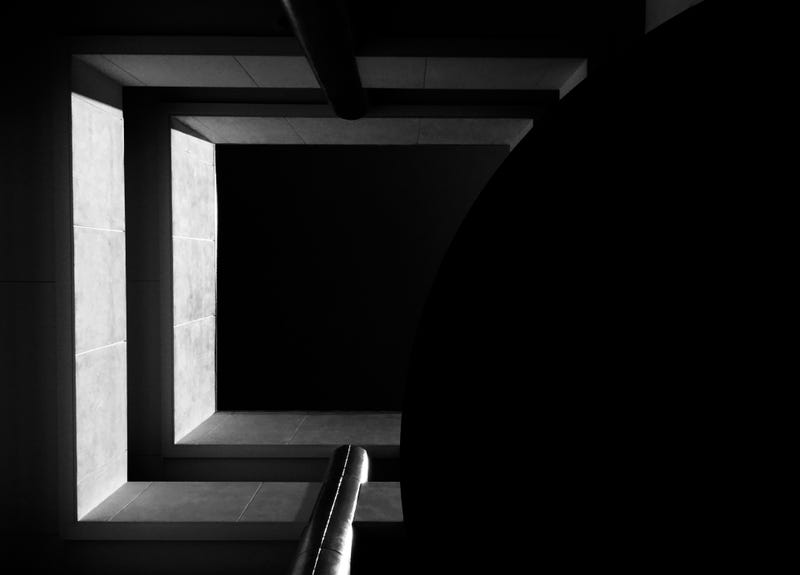 Sometimes, if you happen to look up, you'll see some cool stuff.
I was going out shooting today and told myself that it was going to be a black and white day. I was eating lunch with Lady SonicGabe before heading out, looked up, and this was my view. I only had my phone on me, but it does a good enough job for things like this.
This was shot on my iPhone 6S using the 645 Pro camera app. I forget how much it costs, maybe $5, but I can't recommend it enough. I had it set at ISO 25 and a shutter speed of 1/7000s. I converted the TIFF to black and white in Lightroom on my phone. Pretty happy with the result.
I also took a small batch of photos on the DSLR after lunch. I'll be going through them and editing tonight.