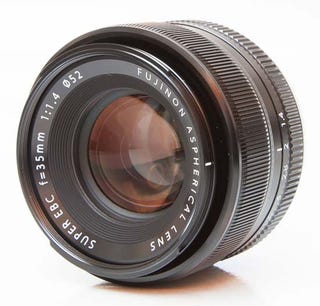 Earlier this week I was seeking for your advice on a new lens. Here it is, a sweet Fujifilm XF 35mm f/1.4. And Fujifilm is doing a 100€ cashback offer, so that's quite nice. Can't wait to try it properly, but it already feel so good compared to my two XC lenses.
---
Also here's a shot I took today using the XC 16-50mm lens at 16mm and f/16 at 1/40th of a second and ISO200. I exposed for the sky so the picture was dark and had a blue-ish white balance. It went through Lightroom, but I'm not quite sure I like the result.... I wanted to capture the contrast between the small village at the very centre of the picture and the rest of the landscape.
---
This next one was taken at 50mm at f/7.1 at 1/40th of a second. ISO200 also using the same lens as before.