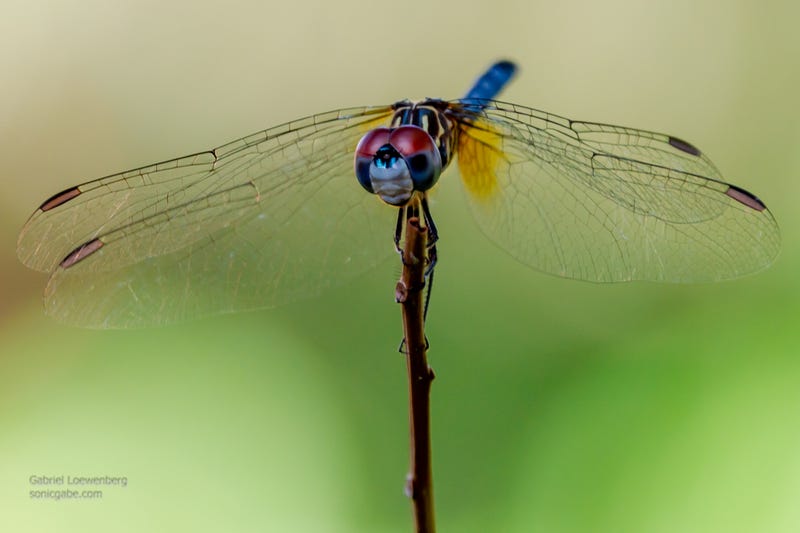 Caught this little dude hanging around in the backyard a few days ago. Thankfully it stayed put while I grabbed my camera.
I didn't have a chance to grab the Minolta lens I have that is essentially a macro lens on my camera. I had the 18-300mm Nikon lens already bolted on and ready to go.
I shot these at 300mm and got as close as the dragonfly would let me. I got a little too close once and he flew off, made a loop, and came back to his perch. He was a tiny little dude, no more than two inches from nose to tail, so these are heavily cropped.
For this next one, I used the crappy on-board flash just to see how it would come out.
And these are a few more. I used slightly different ISO and shutter speeds for all of these, which I can look up if anyone is interested. I think the one right below this is my favorite of the bunch.
That's all I've got. If the weather cooperates (which is not looking like it will), I may have something neat tomorrow (but probably not). My rocket launch got postponed for a few weeks, so y'all have been spared another launch picture. For now.