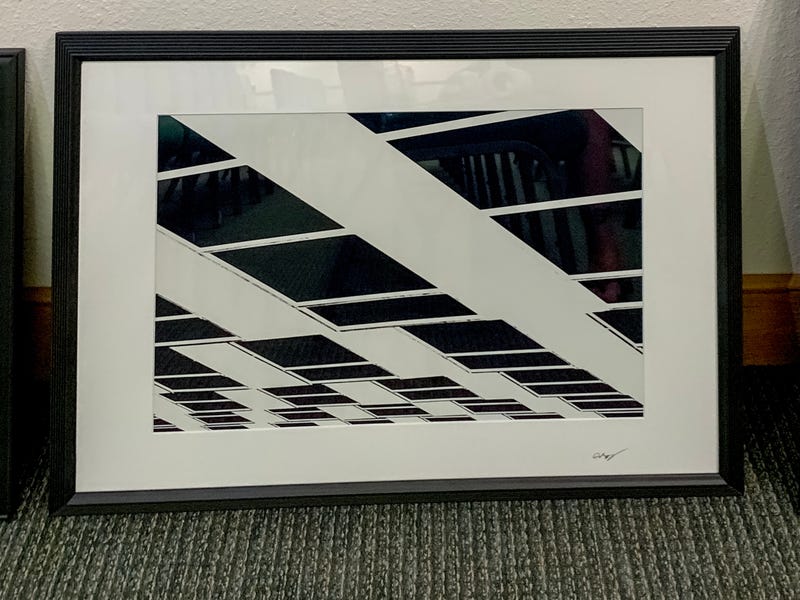 After two weeks of working on frames, getting mattes made, and a midnight repair session, these are done.
These five got into an abstract/surrealist gallery show that opens on Friday. Most of you have probably seen these before. The three black and white ones have been re-edited a little. The two color ones have remained the same.
My frame repair (from my bonehead drilling) worked out pretty well. It's pretty unnoticeable unless explicitly pointed out.
I dropped them off today. Now I have to clean up the giant mess I made on my front porch while rehabbing the frames.
I would love for these to all sell as daddy wants a D500.
These are the pictures, if you are interested. The re-edits were just cleaning up a few things, straightening things, and erasing a few random little things for clarity.
And kittens. We still have kittens and they make everything better.
We'll sad when they go.