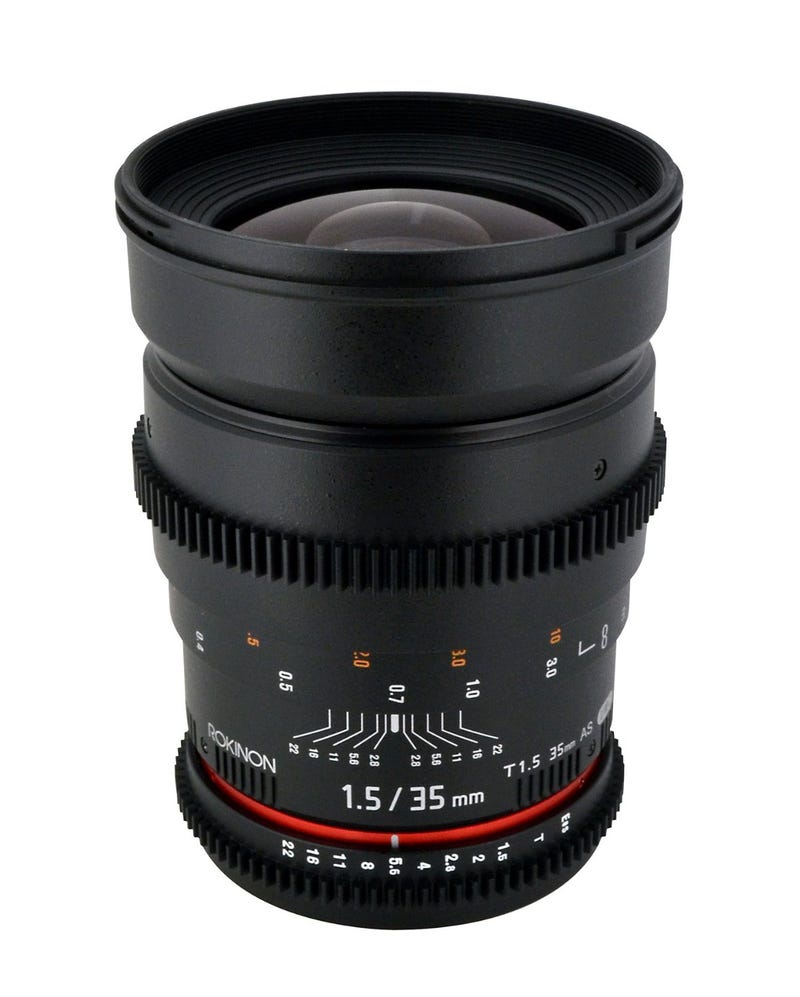 Today I am seriously debating purchasing my next lens to push my capabilities and increase my work output. I've been keeping an eye out for 35mm lenses. For the last month Amazon has been teasing this as a lightning deal:
Rokinon Cine CV35-C 35mm T1.5 Aspherical Wide Angle Cine Lens with De-Clicked Aperture for Canon EOS DSLR 35-35mm, Fixed-Non-Zoom Lens
They listed it twice a week for a few weeks as an upcoming lightning deal, but when I got up at 7 a.m. (ugh, each time, every time, it was at 7 a.m.), the deal disappeared entirely or was somehow still listed but never actually went on sale.
I feel I need a good 35mm lens for my next purchase, and I chose this one because of the build quality, the price, the reviews, and because it runs silently while shooting HD video. I should mention that I am doing my best to create a hybrid lens kit for a Canon 70D that can shoot both photographs and movies. It seemed the de-clicked aperture would work well in both situations, especially as I generally end up going manual on most shoots for such settings.
I also am considering the following:
Canon EF 35mm f/1.4L USM Wide Angle Lens for Canon SLR Cameras

Sigma 340101 35mm F1.4 DG HSM Lens for Canon

Zeiss 35mm f/2 Distagon T* ZE Manual Focus Standard Lens for Canon EOS SLR Cameras
Do you guys have any advice or experience with these 35mm Canon mount lenses to help me make a choice and pull the trigger? I have a solid 50mm lens, a decent telephoto that I'm waiting a while to replace, and an 18-55 mm f/3.5-5.6 lens that came with an older camera body that I also want to replace but probably not until after purchasing a 35mm lens.