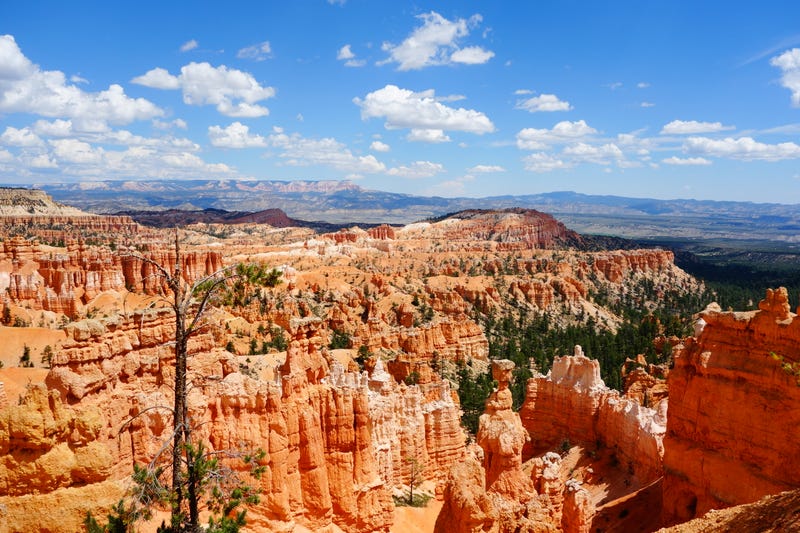 Made my way up north this weekend to revisit Bryce Canyon National Park. I've been there before, and it's a great park, with high enough elevation that it's a lot cooler there than where I live. Also, I've started collecting patches from every national park I visit.
Bryce Canyon is arranged in what's known as the amphitheater, with all of the viewpoints situated along the rim of the canyon and the main geological features having eroded in tiers all the way to the floor. The features are called hoodoos, and there are more in Bryce Canyon National Park than anywhere else in the world.
There are a few trails that can take you down from the rim right among the hoodoos. I've heard them described as a "rock forest," and the term is apt.
There are also a few natural rock "bridges" that have formed along with the hoodoos, but those are off-trail and anyway it would be dangerous to climb them. Rock formations can give way with no warning - it's important to remember that what we're looking at is a process, not a finished product.
As fun as it is to walk among amazing geology, getting back up to the rim of the canyon is rough. These steep switchbacks lead the way.
But on the plus side, there are some neat little windows on the way that were formed with wind, water and time.
I shot these with my Sony RX100.