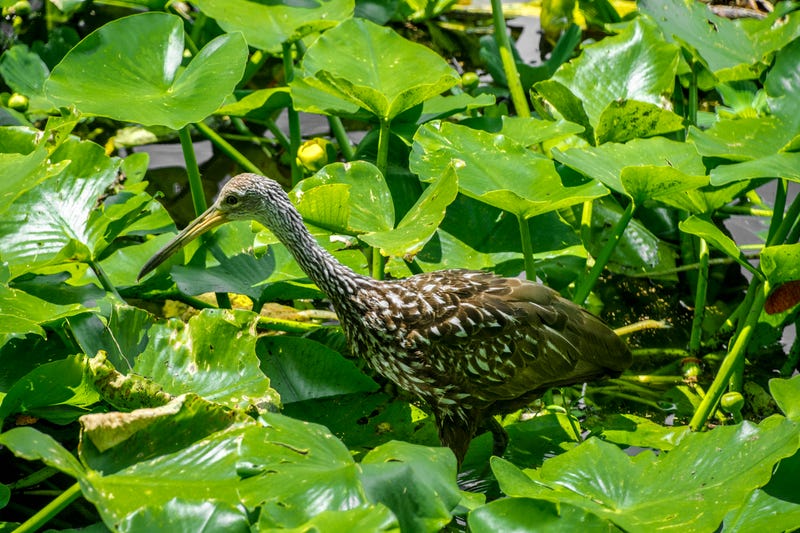 We finally had a few hours of sunshine today before the rain rolled in. So I took the new lens out to the Cresent Lake in St. Petersburg. It's a little slice of banyan tree-lined heaven in the middle of the city.
I didn't have much time, but I found some birds to shoot. There are usually a lot more out, but it was already pretty hot and humid out, so they were all tucked away until the end of the day.

First, I caught this guy flying out across the lake. It's not a great shot, but it was a good test of the lens' ability to auto-focus on a moving object at a distance. It did!
Then I found this moorhen. I'm pretty sure he's a direct descendant of the velociraptor.
Next, I came across these ducklings and their mom.
I also found this egret or heron, I really have no idea. It was hunting for some lunch and found some.
That snail is almost as big as a fist.
Finally, this guy I know to be a heron. I think this is my favorite of the bunch.
That's all for now. I'm going to have to go out early one day when there are more critters out.