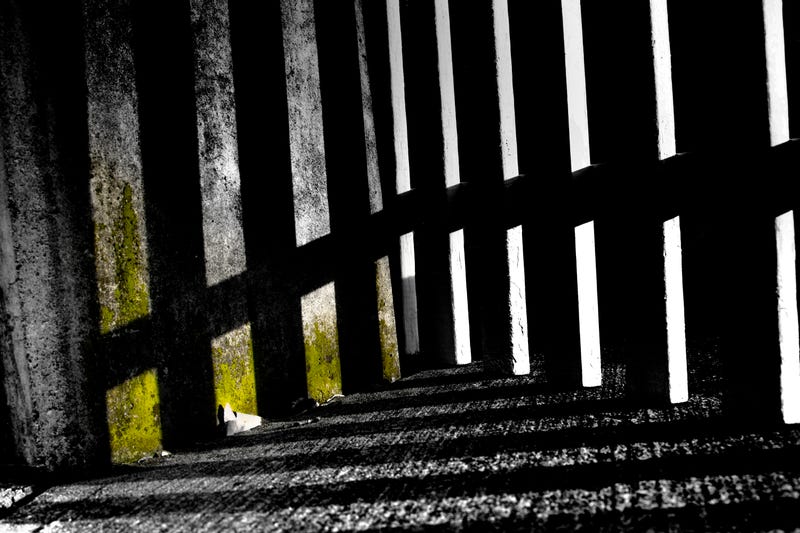 This is my edit of the fence. I went for two different things happening at the same time. A harsh, depthless contrast on one side turning into a softer textured spacious area on the other; while leaving the green in.

How I did all this, I do not know. Some contrast and highlight adjustments here, a gradient filter there... I think it looks pretty cool. Here's the original for comparison.
Thank you, Agrajag for letting me mess around with this. I hope you like my perspective.